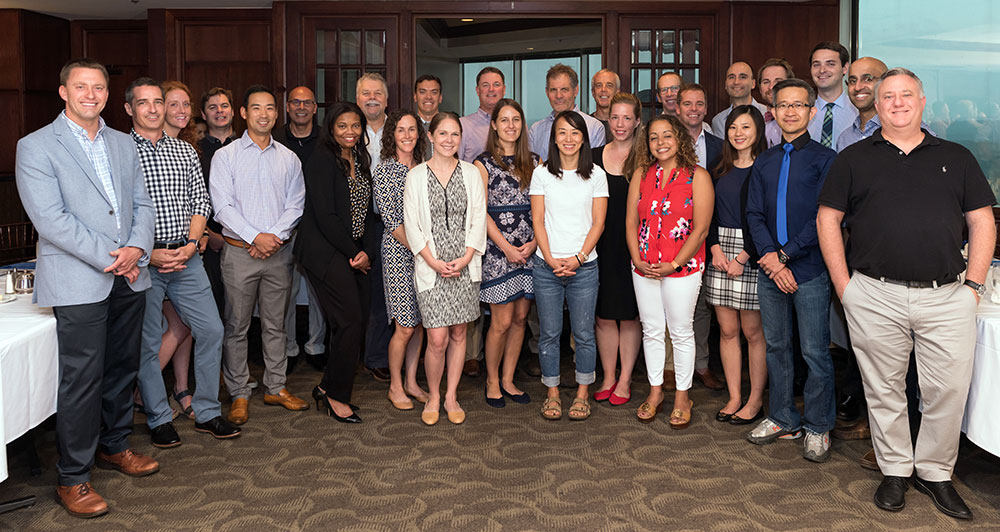 Regional Anesthesia, PLLC (RA) is the Community Division of the Duke University Department of Anesthesiology and consists of more than forty Anesthesiologists and more than fifty Certified Registered Nurse Anesthetists. The primary site for this progressive practice is Duke Regional Hospital (DRH), a modern 369-bed acute care hospital located in the heart of Durham, the City of Medicine. In addition, RA provides anesthesia services for North Carolina Specialty Hospital (NCSH), Davis Ambulatory Surgical Center (DASC), Mebane Surgery Center (MSC), Triangle Orthopaedics Surgery Center (TOSC), Duke Fertility Center (DFC), Holly Springs Surgery Center (HSSC), Johnston Health at Smithfield/Clayton (JH), and Duke Raleigh Hospital (DRaH).
RA offers a complete range of perioperative services.  Working as a cohesive team of professionals, we offer personalized care at DRH with 24 hours a day in-house coverage.  Operative anesthesia services include: pediatric, obstetric, gynecologic, general, orthopedic, neurologic, vascular, thoracic, cardiac, urologic, ophthalmologic, plastic, oral/maxillofacial, bariatric and ENT.   For these cases, a wide array of techniques including IV sedation, general anesthesia, and regional anesthesia are offered.
RA employs regional blockade techniques of peripheral nerves, major plexuses, and the neuraxis using single injections and continuously infusing catheters when appropriate.  These regional techniques can facilitate earlier discharge from ambulatory and Post Anesthesia Care Units (PACU), which can reduce hospital costs, as well as offer patients superior postoperative pain control.
Additional supportive services include preoperative consultations for all non-emergent cases, vascular access and emergency airway management consultations, intraoperative transesophageal echocardiography, as well as acute and chronic pain management services.
The Anesthesia Care Team
Anesthesiology is a discipline practiced by many different provider arrangements.  Regional Anesthesia, PLLC has concluded that the practice of anesthesiology is best approached through the Anesthesia Care Team model.
Regional Anesthesia, PLLC's Anesthesia Care Team consists of a supervising Anesthesiologist, and a Certified Registered Nurse Anesthetist (CRNA). The Anesthesia Care Team has proven to be the most cost effective, safest, and efficient anesthesia delivery system at every step of care.