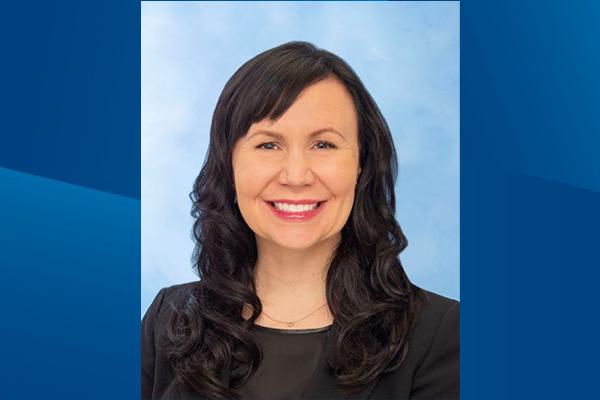 The National Institutes of Health (NIH) has awarded Duke Anesthesiology's Melissa Bauer, DO (contact PI), a three-year $3,482,862 UH3 grant for phase II of the five-year project titled, "Large-Scale Implementation of Community Co-led Maternal Sepsis Care Practices to Reduce Morbidity and Mortality from Maternal Infection." This award offers Bauer and her team the opportunity to complete the large-scale community co-led research that began in 2021 (with the $1,575,463 UG3 award for a combined total of $5M) that aims to reduce maternal morbidity and mortality from maternal infection.
"I am honored that the NIH has awarded us the transition to the UH3, which provides us three more years to finish the work we started, to continue in shared leadership with patients and community leaders, and to make a real difference in maternal sepsis care," says Bauer, associate professor of anesthesiology. "We want to move the needle to improve the key delays that lead to maternal deaths, which are delays in recognition, prompt treatment, and escalation of care."
Maternal infection progressing to sepsis is one of the leading causes of direct maternal mortality in the United States with high preventability. Nationally, there has been no improvement in the overall percentage of deaths from infection since 1987 when the Centers for Disease Control and Prevention began maternal mortality surveillance, despite improvements in overall sepsis care for non-pregnant patients.
Bauer's research with multiple-PI, Dr. Elliott Main of Stanford, focuses on a community co-led strategy to refine, test and disseminate universal pregnancy-adjusted screening, diagnostic criteria and treatment practices for sepsis to overall reduce maternal morbidity and mortality from maternal infection. The overall objectives of the research are to 1) identify patient-based and clinician-based barriers, 2) refine sepsis screening in pregnancy and 3) implement a large-scale quality improvement collaborative.
In phase I, they gathered qualitative and quantitative data to refine and improve screening and diagnosis, and patient and provider education. They also listened to patients' stories across the country and identified implicit bias and missed opportunities to provide optimal care. They are working to improve self-reflection and training for implicit bias with novel techniques from community leaders and consultants with lived experience.
Phase II is the implementation phase in California and Michigan. Bauer and Main will apply the strategies co-created with their research, community, and consultants with a lived experience team in statewide implementation and follow rates of severe maternal morbidity from sepsis. They will monitor in real-time and provide additional support and strategies as a mentorship team of physicians, nurses, community leaders, and patients with lived experience.
This research is innovative because it is one of the first studies to co-lead a large-scale maternal initiative with community leaders, patient advocacy representatives, and patients and families with lived experience with sepsis. By identifying and addressing barriers to care and implementation through community, clinician, and patient partnerships, they expect this initiative will serve as a national model to reduce maternal mortality and morbidity from sepsis, reduce disparities, and serve as a model to address other causes of mortality.