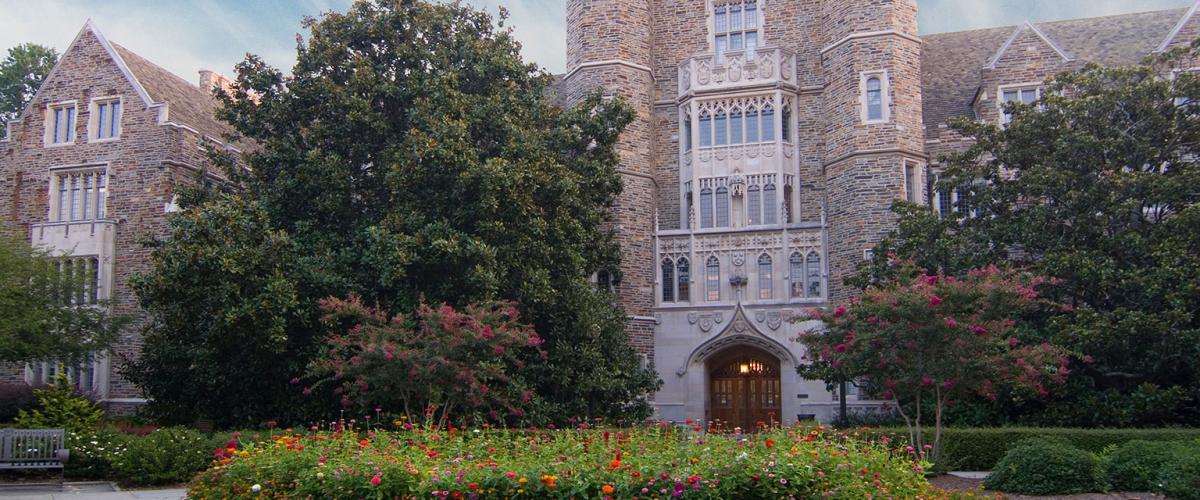 The Duke University School of Medicine's endowed professorships honor exceptional achievement, fuel scientific discovery, and invest in teaching and mentoring the next generation of leaders. For philanthropic individuals and organizations, these permanent partnerships provide an extraordinary opportunity to make a difference. They confer academia's highest honor upon our most accomplished medical scientists and educators, allowing these dedicated individuals to pursue research that improves human health and cultivate the bright young minds who will lead future innovations in medicine and health care.
Duke Anesthesiology believes that investing in the promotion of our faculty's professional growth and the enhancement of learning for students is vital to the future of medicine. In order to maintain this high level of scholarship, we must compete for the most outstanding professors and physician researchers.
Creating endowed professorships provides distinguished faculty with the means to discover unprecedented breakthroughs adding to the thriving academic environment at Duke.
Duke Anesthesiology Distinguished Professors
Endowed professorships, or endowed chairs, are the most prestigious faculty appointments at the Duke University School of Medicine made possible by generous individuals and/or families who want to invest in Duke's legacy of excellence and create a partnership with the department to work toward a brighter tomorrow. Those who choose to establish an endowed chair are given the honor of naming it after an individual of their choice. Endowed professorships established within the Department of Anesthesiology will be awarded to the department's most distinguished physician-scientists or used to recruit the best and brightest individuals who have exhibited both outstanding achievement and strong potential for future accomplishment. These highly coveted, permanently named memorials honor exceptional achievement, fuel scientific discovery, and invest in teaching and mentoring the next generation of leaders.
Donors who generously endow professorships are not only ensuring academic and research excellence; they are also giving a gift for future generations to come. Nothing ensures the future progress of medicine, research, and academic excellence better than endowed chairs. At Duke University, the cost of funding a professorship is $3.5 million.
An endowment fund is a permanent, self-sustaining source of funding. Endowment assets are invested. Each year, a portion of the value of the fund is paid out to support the fund's purpose, and any earnings in excess of this distribution are used to build the fund's market value. In this way, an endowment fund can grow and provide support for its designated purpose in perpetuity. When you establish an endowment fund, you create a permanent legacy of support for Duke.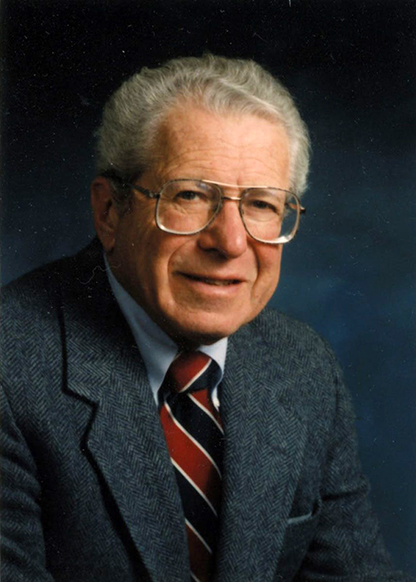 "The measure of a society is not its wealth, its institutions or its culture, but how that society treats its fellow man."
– Maxwell Weingarten, M.D.
Maxwell Weingarten, MD, was born in Toronto, Canada in 1921 and was a graduate of the Medical College at the University of Toronto. He completed his residencies in anesthesiology at Buffalo General Hospital and New York Polyclinic Hospital. Thereafter Dr. Weingarten served for one year as a staff anesthesiologist at the Royal Victoria Hospital and Montreal Neurological Institute. Dr. Weingarten moved to the United States in 1950 and became Chief of Anesthesiology at St. Mary's Hospital in Rochester, New York. He was recruited in 1958 to St. Francis Hospital in Milwaukee, Wisconsin as the Chief of the Department of Anesthesiology. After 30 years as Chief of the Anesthesiology Department at St. Francis, Dr. Weingarten became Chief of Staff of the Hospital and in 1990 the Vice President of Medical Affairs. During his tenure at St. Francis Hospital, the Hospital and the Department of Anesthesia grew considerably and became involved in many innovations in anesthesia. Dr. Weingarten worked closely with many international companies like Abbot Laboratories and Hewlett Packard to develop new anesthesia techniques, new medical equipment and a variety of new drugs. In 1991, Dr. Weingarten became the 145th President of the Medical Society of Milwaukee County. His work ethic, integrity and wisdom were inspirational. Dr. Weingarten and his wife moved from Milwaukee to Seattle in 2008, where he passed away on February 12, 2014.
In 2013, we were honored to announce the Maxwell Weingarten, MD Endowment Fund, which was made possible through the philanthropic gifts given by Rosemary Weingarten and the Weingarten family (sons Richard, Robert, and Jed, and daughter Jill). The Endowment was established to honor and celebrate Dr. Weingarten's life and career as an accomplished anesthesiologist and will provide resources necessary to support and encourage young, aspiring anesthesiologists and researchers to continue advancing the field of anesthesiology.