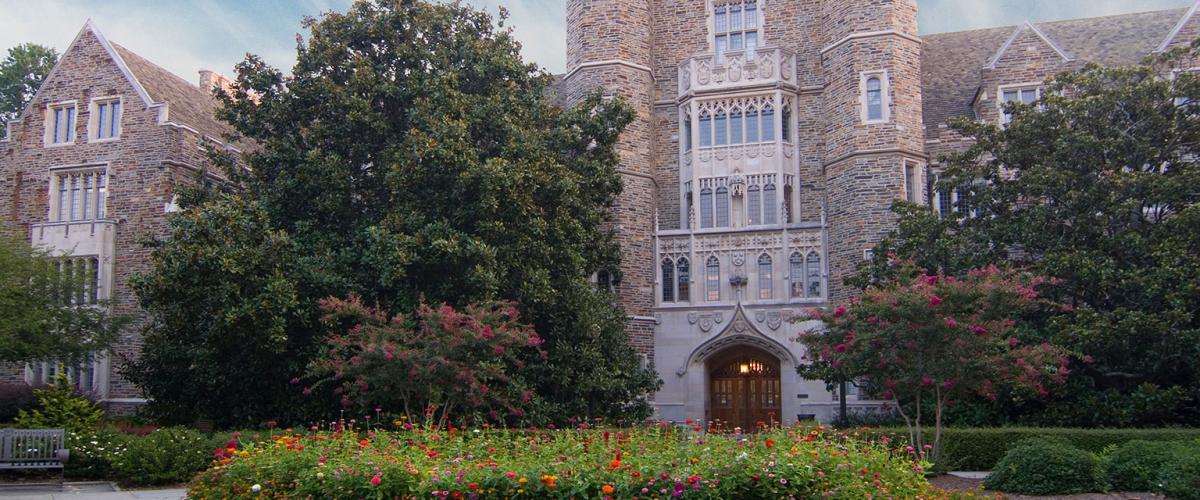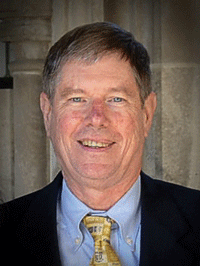 "Duke Anesthesiology has a number of endowed chairs. That's what sustains the department through the years…to have that sort of support and effort to strengthen the fundamental wherewithal of the academic department."
Joseph "Jerry" Reves, MD
Former Chair, Duke Anesthesiology (1991–2001)
The Duke University School of Medicine's endowed professorships honor exceptional achievement, fuel scientific discovery, and invest in teaching and mentoring the next generation of leaders. For philanthropic individuals and organizations, these permanent partnerships provide an extraordinary opportunity to make a difference. They confer academia's highest honor upon our most accomplished medical scientists and educators, allowing these dedicated individuals to pursue research that improves human health and cultivate the bright young minds who will lead future innovations in medicine and health care.
Duke Anesthesiology believes that investing in the promotion of our faculty's professional growth and the enhancement of learning for students is vital to the future of medicine. In order to maintain this high level of scholarship, we must compete for the most outstanding professors and physician researchers. Creating endowed professorships provides distinguished faculty with the means to discover unprecedented breakthroughs adding to the thriving academic environment at Duke.
Endowed professorships, or endowed chairs, are the most prestigious faculty appointments at the Duke University School of Medicine made possible by generous individuals and/or families who want to invest in Duke's legacy of excellence and create a partnership with the department to work toward a brighter tomorrow. Those who choose to establish an endowed chair are given the honor of naming it after an individual of their choice. Endowed professorships established within the Department of Anesthesiology will be awarded to the department's most distinguished physician-scientists or used to recruit the best and brightest individuals who have exhibited both outstanding achievement and strong potential for future accomplishment. These highly coveted, permanently named memorials honor exceptional achievement, fuel scientific discovery, and invest in teaching and mentoring the next generation of leaders.
Donors who generously endow professorships are not only ensuring academic and research excellence; they are also giving a gift for future generations to come. Nothing ensures the future progress of medicine, research, and academic excellence better than endowed chairs. At Duke University, the cost of funding a professorship is $3.5 million.
For more information about how you can endow a professorship in honor of someone special within Duke Anesthesiology, please contact Stacey Hilton at (919) 684-8524.
View Duke University School of Medicine's Endowed Professorships Booklet.
An endowment fund is a permanent, self-sustaining source of funding. Endowment assets are invested. Each year, a portion of the value of the fund is paid out to support the fund's purpose, and any earnings in excess of this distribution are used to build the fund's market value. In this way, an endowment fund can grow and provide support for its designated purpose in perpetuity. When you establish an endowment fund, you create a permanent legacy of support for Duke.
Duke University established this professorship in 2005 to support a faculty member in the Department of Anesthesiology. David S. Warner, MD and Ru-Rong Ji, PhD are currently the two Professors of Anesthesiology.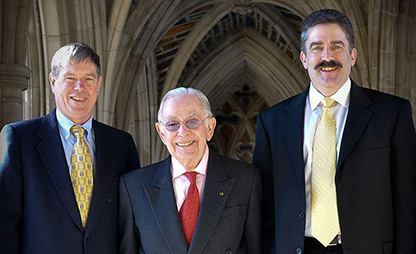 Merel H. Harmel, MD, was a professor emeritus and founding chair of the Duke Department of Anesthesiology. He served as chair from 1971 to 1983 and had a profound impact on all those with whom he came in contact.
In 1945, Dr. Harmel became the first anesthesiology resident at Johns Hopkins. At the recommendation of his mentor, Austin Lamont, MD, Dr. Harmel participated in the first Blalock-Taussig shunt procedure—an operation developed to shunt blood to the lungs in children with tetralogy of Fallot, also known as "blue babies." Taking place in just his eleventh month of residency, Dr. Harmel acted as the anesthesiologist for the procedure, which was pioneered by surgeon Alfred Blalock, MD, cardiologist Helen Taussig, MD, and assistant Vivien Thomas.
Following his time at Johns Hopkins and later at the University of Pennsylvania, Dr. Harmel went on to found the first anesthesia departments at State University of New York, Downstate Medical Center in 1952 and the University of Chicago in 1968. In 1971, Dr. Harmel became chair of the new Department of Anesthesiology at Duke. At that time there were only six faculty members, no residency program, and little academic enterprise.
Dr. Harmel worked diligently to recruit faculty, establish the residency program, and create an academic and research program. During his time at Duke, Dr. Harmel led the development of the world's first electronic vital signs-monitoring system. Originally known as Duke Automatic Monitoring Equipment (DAME), the equipment was installed in Duke University Hospital when it was built in 1980. Similar equipment is now standard in all U.S. operating rooms. Dr. Harmel brought international prominence to Duke's Department of Anesthesiology and was a strong advocate for medical student and resident education.
This endowment was established in his honor by Duke University and is currently held by Mark F. Newman, MD, President of Duke's Private Diagnostic Clinic and former chair of the Department of Anesthesiology from 2001-2014.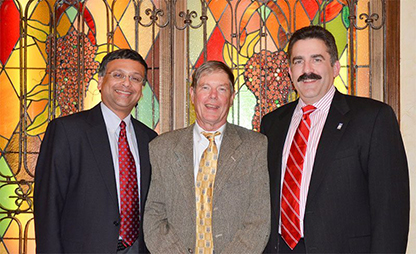 Joseph "Jerry" Reves, MD, is recognized as a pioneer in modern anesthesiology. In 1975, while associate professor of anesthesiology at the University of Alabama, he became the first physician to use the drug now known as Versed, the most common anesthetic used worldwide today, on a patient during surgery. Dr. Reves came to Duke in 1984 and, with then-chair of surgery David C. Sabiston Jr., MD, and then-chair of medicine Joseph C. Greenfield, MD, co-founded the Duke Heart Center in 1987. He served as Heart Center director for 10 years and designed the anesthesia protocol for Duke's first heart transplant in 1985. Dr. Reves mentored trainees who went on to become department chairs at universities across the country. From 2001 until his 2010 retirement, he served as vice president for medical affairs and dean of the College of Medicine at the Medical University of South Carolina.
It was the legacy of Dr. Jerry Reves that inspired the DREAM Campaign's first philanthropic initiative: The Jerry Reves Professorship Campaign. Dr. Reves and his wife, Virginia, established this endowment in 2006 to fund a professor in cardiac anesthesiology, combining an endowment they previously established in 1997 with planned gifts from Margaret Cathcart and gifts from other donors. In 2011, the DREAM team celebrated the naming of Joseph P. Mathew, MD, MHSc, MBA, as the first Jerry Reves, MD, Professor of Cardiac Anesthesiology.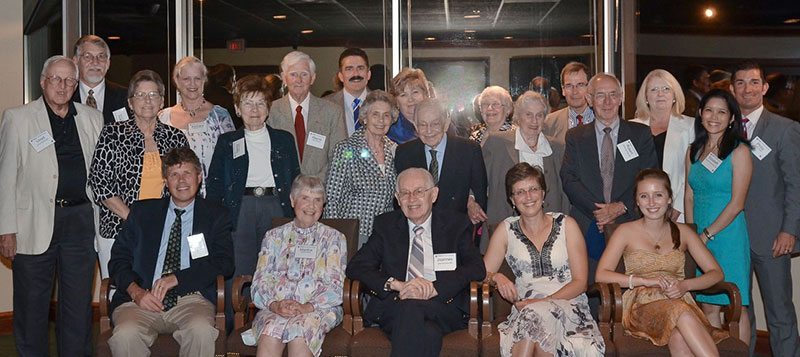 Joannes H. Karis, MD, was one of Duke Anesthesiology's most distinguished emeritus faculty. Known as a remarkable leader, scientist, pioneer, and philanthropist, he was instrumental in the growth and development of both the cardiac and pediatric divisions at Duke University's School of Medicine, as noted in his "Career Reflections," written in 2012. Through his groundbreaking research, he helped to uncover the dangers of ultraviolet radiation in the operating room, and identify the physiologic mechanisms of neuromuscular blockade agents. Furthermore, he was a key player in refining early physiological monitoring and anesthesia delivery systems that have evolved to become essential components of the modern operating room. Prior to his retirement, Dr. Karis was actively involved in global medical missions abroad, volunteering his time in Warsaw, Poland and Hangzhou, China.
In addition to commemorating Dr. Karis' numerous contributions, we would like to express sincere appreciation to his family, who clearly share his benevolent nature. In particular, we would like to recognize his wife, Martha, and children, Drs. Martha Karis Fikrig and John Karis, who have chosen to preserve his legacy by endowing the Karis Professorship for the Duke Department of Anesthesiology. In 2012, we were proud to announce the Joannes H. Karis Professorship, made possible through the generous donations of the Karis family. In 2017, William Maixner, DDS, PhD, director of the Center for Translational Pain Medicine, was named the Joannes H. Karis, MD, Professor of Anesthesiology, designated by the Duke University School of Medicine.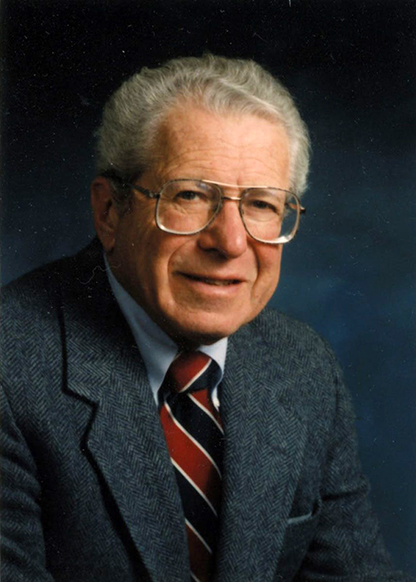 "The measure of a society is not its wealth, its institutions or its culture, but how that society treats its fellow man."
– Maxwell Weingarten, M.D.
Maxwell Weingarten, MD, was born in Toronto, Canada in 1921 and was a graduate of the Medical College at the University of Toronto. He completed his residencies in anesthesiology at Buffalo General Hospital and New York Polyclinic Hospital. Thereafter Dr. Weingarten served for one year as a staff anesthesiologist at the Royal Victoria Hospital and Montreal Neurological Institute. Dr. Weingarten moved to the United States in 1950 and became Chief of Anesthesiology at St. Mary's Hospital in Rochester, New York. He was recruited in 1958 to St. Francis Hospital in Milwaukee, Wisconsin as the Chief of the Department of Anesthesiology. After 30 years as Chief of the Anesthesiology Department at St. Francis, Dr. Weingarten became Chief of Staff of the Hospital and in 1990 the Vice President of Medical Affairs. During his tenure at St. Francis Hospital, the Hospital and the Department of Anesthesia grew considerably and became involved in many innovations in anesthesia. Dr. Weingarten worked closely with many international companies like Abbot Laboratories and Hewlett Packard to develop new anesthesia techniques, new medical equipment and a variety of new drugs. In 1991, Dr. Weingarten became the 145th President of the Medical Society of Milwaukee County. His work ethic, integrity and wisdom were inspirational. Dr. Weingarten and his wife moved from Milwaukee to Seattle in 2008, where he passed away on February 12, 2014.
In 2013, we were honored to announce the Maxwell Weingarten, MD Endowment Fund, which was made possible through the philanthropic gifts given by Rosemary Weingarten and the Weingarten family (sons Richard, Robert, and Jed, and daughter Jill). The Endowment was established to honor and celebrate Dr. Weingarten's life and career as an accomplished anesthesiologist and will provide resources necessary to support and encourage young, aspiring anesthesiologists and researchers to continue advancing the field of anesthesiology.