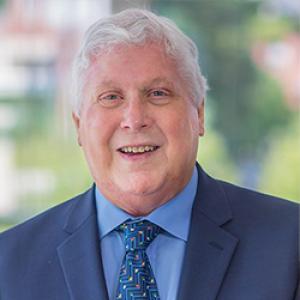 Joannes H. Karis, MD, Professor of Anesthesiology
Duke University Awards Dr. Maixner Distinguished Professorship
We are pleased to announce that Duke Anesthesiology's William Maixner, DDS, PhD, has received one of the highest honors in academia with his appointment as the Joannes H. Karis, MD, Professor of Anesthesiology, designated by the Duke University School of Medicine. This endowed professorship recognizes Dr. Maixner's extraordinary achievements in advancing medical science, significantly shaping the field of pain research and education, profoundly impacting patient care and exemplifying superior mentorship.
Endowed professorships established within Duke Anesthesiology are awarded to the department's most distinguished physician-scientists who have exhibited both outstanding accomplishments and strong potential for future pursuits. These highly coveted, permanently named memorials, promote scientific discovery and the advancement of anesthesia care.
Dr. Maixner is an internationally-renowned pain researcher who has dedicated his career to unraveling the mysteries of chronic pain and is committed to translating basic discoveries into novel diagnostics and treatments that will impact research, education and patient care, worldwide. He is the director of Duke Anesthesiology's Center for Translational Pain Medicine (CTPM), established in January of 2016 to further expand the department's clinical and research program in pain medicine. Bringing together leading basic scientists, clinicians and clinical researchers who have a common core mission of developing novel therapies to improve patient care, this center is rapidly becoming internationally-recognized as the best-in-class translational pain medicine program. Dr. Maixner was also a driving force in the development of Duke Innovative Pain Therapies, a first-of-its-kind multispecialty pain practice in Raleigh that opened its doors to patients in September of 2016. He plays a key role as a knowledge leader in the field of pain; Dr. Maixner was recently named president elect of the American Pain Society and currently serves on our nation's Health and Human Services Interagency Pain Research Coordinating Committee and the National Institute of Health's Pain Consortium, which shapes the direction of our nation's future national strategies in pain research, education and patient care. Additionally, Dr. Maixner was appointed as a member in the Foundation for Anesthesia Education and Research (FAER) Academy of Research Mentors in Anesthesiology. His mentorship skills are evidenced by the success of the more than 20 students, trainees and mid-career scientists whom he has mentored throughout the past 30 years.
"It's a wonderful honor to be recognized by Duke University and the Karis family," says Dr. Maixner. "Dr. Karis was a pioneer in the area of translational research where he developed and implemented new ways of treating patients in the operating room. I hope to be able to follow in his footsteps by developing new ways of treating patients with pain conditions, an area that he was beginning to pursue late in his career. This endowed professorship will truly enable myself and my colleagues to push the frontiers forward as Dr. Karis did in his own career."
In 2012, Duke Anesthesiology proudly announced the Joannes H. Karis Professorship, made possible through the generous donations of the Karis family, including Dr. Karis' wife, Martha, and their children, Drs. Martha Karis Fikrig and John Karis, in effort to preserve his legacy.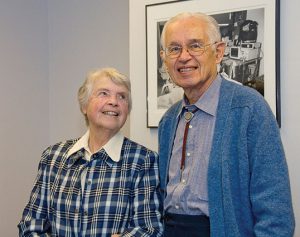 Joannes H. Karis, MD, is one of Duke Anesthesiology's most distinguished emeritus faculty. He is known as a remarkable leader, scientist, pioneer, and philanthropist who was instrumental in the growth and development of both the cardiac and pediatric divisions at the Duke University School of Medicine. In 1975, Dr. Karis' mentor, Dr. Merel H. Harmel, the "founding father of Duke Anesthesiology," recruited him to Duke where he spent the final 18 years of his career doing cardiac anesthesia. Through his groundbreaking research, Dr. Karis helped to uncover the dangers of ultraviolet radiation in the operating room and identify the physiologic mechanisms of neuromuscular blockade agents. He served as the director of one of the world's first surgical intensive care units and was a key player in refining early physiological monitoring and anesthesia delivery systems that have evolved to become essential components of the modern operating room.
In a "Career Reflections" article written by Dr. Karis in 2012, he said, "My wife and I hope that our sponsorship of an endowed chair within the Duke University Department of Anesthesiology will help to build on the phenomenal level of research, teamwork, patient care, and physician education with which I am honored and proud to be affiliated."
Dr. Maixner is the fifth faculty member of Duke Anesthesiology to be named a distinguished professor. The department believes that investing in the promotion of its faculty's professional growth and the enhancement of learning for students is vital to the future of medicine. Creating endowed professorships provides distinguished faculty with the means to discover unprecedented breakthroughs, adding to the thriving academic environment at Duke, and to attract world-class faculty for generations to come.
Please join us in congratulating Dr. Maixner on being named the Joannes H. Karis, MD, Professor of Anesthesiology as we wish him continued success in his career.