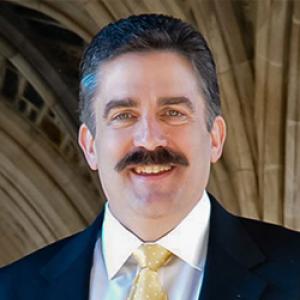 Merel H. Harmel Professor of Anesthesiology
Mark F. Newman, MD, is the Merel H. Harmel Professor of Anesthesiology and former chairman of Duke Anesthesiology. He previously served as the first medical director of Duke's Global Perioperative Research Organization, director of the Perioperative Organ Protection Consortium and a professor in the Department of Medicine. Newman is best known for his work in assessing cognitive dysfunction and quality of life following coronary artery bypass graft surgery. Appointed chief of the Division of Cardiothoracic Anesthesia in 1994, he served (since 1996) as a senior fellow at the Duke Center for the Study of Aging and Human Development, where he studied genetic predictors of short- and long-term cognitive dysfunction, myocardial infarction and perioperative organ injury. He was also a member of Duke Clinical Research Institute's Multicenter Outcomes Research faculty. Newman joined Duke as an assistant professor of anesthesiology in 1992 and has trained and mentored more than 30 Duke cardiothoracic anesthesiology fellows. He has appeared on NBC Nightly News, North Carolina Now, and The Today Show, and has been invited to speak at more than 200 national and international meetings. In 2006, he was awarded the Bernard H. Eliasberg Medal for significant contributions in the field of anesthesiology, critical care and pain management. Newman earned his medical degree at the University of Louisville School of Medicine before completing a fellowship in cardiac anesthesiology at Duke University Medical Center.
---
Given by Duke University
Merel H. Harmel, MD, the "founding father" of Duke Anesthesiology, was a professor emeritus who served as the department's chairman from 1971 to 1983. He notably led the development of the world's first electronic vital signs-monitoring system. Originally known as Duke Automatic Monitoring Equipment (DAME), the equipment was installed in Duke University Hospital when it was built in 1980. Similar equipment is now standard in all operating rooms across the nation. Harmel brought international prominence to Duke's anesthesiology department and was a strong advocate for medical student and resident education. This endowment was established in his honor by Duke University.