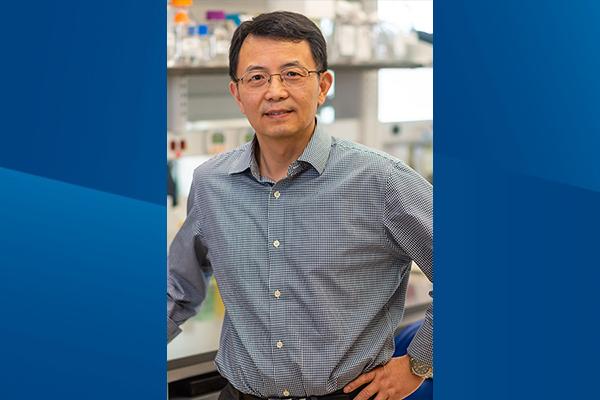 The Department of Defense has awarded Duke Anesthesiology's Ru-Rong Ji, PhD, Distinguished Professor of Anesthesiology, a four-year, $1,608,140 grant for his project titled, "Developing Non-Opiate GPCR Signaling Biased Agents for Pain Management."
This research aims to develop a novel therapeutic based on the biased signaling of the neurotensin receptor 1 (NTSR1) for treating acute and chronic pain. The goals of this project are to: 1) characterize the cytokines, growth factors, exosomes, and microRNA changes that occur with whole blood/serum incubation in both veterans with neuropathy and healthy volunteers, and 2) define the impact of various sources of autologous conditioned serum (ACS) on animal models of neuropathy.
Ji serves as the director of Duke Anesthesiology's Center for Translational Pain Medicine (CTPM) and director of the Sensory Plasticity and Pain Research Laboratory.
"A main goal of the CTPM is to develop non-addictive analgesics," says Ji. "We are testing a few novel targets, and neurotensin receptor 1 is one of them."