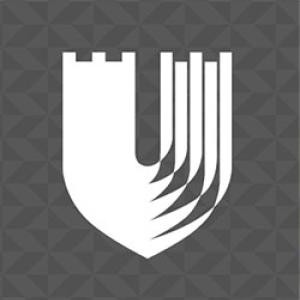 Postdoctoral Fellow
Background and Interests
Dr. Darwish is originally from Beirut, Lebanon, and she attributes her resilience to overcome difficulty in her scientific pursuits to her Lebanese roots. Dr. Darwish obtained her B.S. in Biology at Notre Dame University in Zouk Mosbeh, Lebanon, and went on to obtain her M.S. and Ph.D. in Neuroscience at American University of Beirut. For her Ph.D. dissertation, Dr. Darwish worked in Dr. Wassim Abou-Kheir's lab where she studied the link between urinary tract infections and cognition, resulting in many impactful publications and several research awards. This also prompted her to develop a strong interest in pursuing additional studies to understand how neuro-immune interactions contribute to neurological function and organismal behavior in health and disease states, prompting her to join the Donnelly lab for her postdoctoral studies. Beyond her research interests, Dr. Darwish is also passionate about student mentoring and didactic education, and she has received several teaching certificates. Dr. Darwish's long-term goal is to obtain an academic position where she can lead her own independent research group and stay involved in teaching.
Publications
Darwish B, Chamaa F, Awada B, Lawand N, Saadé NE, Abou Fayad AG, Abou-Kheir W. Urinary Tract Infections Impair Adult Hippocampal Neurogenesis. Biology (Basel). 2022 Jun 9;11(6):891. doi: 10.3390/biology11060891. PMID: 35741412; PMCID: PMC9220213.
Chamaa F, Bahmad HF, Darwish B, Kobeissi JM, Hoballah M, Nassif SB, Ghandour Y, Saliba JP, Lawand N, Abou-Kheir W. PTSD in the COVID-19 Era. Curr Neuropharmacol. 2021;19(12):2164-2179. doi: 10.2174/1570159X19666210113152954. PMID: 33441072; PMCID: PMC9185760.
Chamaa F, Darwish B, Nahas Z, Al-Chaer ED, Saadé NE, Abou-Kheir W. Long-term stimulation of the anteromedial thalamus increases hippocampal neurogenesis and spatial reference memory in adult rats. Behav Brain Res. 2021 Mar 26;402:113114. doi: 10.1016/j.bbr.2021.113114. Epub 2021 Jan 5. PMID: 33417991.
Bahmad HF, Elajami MK, Daouk R, Jalloul H, Darwish B, Chalhoub RM, Assi S, Chamaa F, Abou-Kheir W. Stem Cells: In Sickness and in Health. Curr Stem Cell Res Ther. 2021;16(3):262-276. doi: 10.2174/1574888X15999200831160710. PMID:32867660.
Bahmad HF, Darwish B, Dargham KB, Machmouchi R, Dargham BB, Osman M, Khechen ZA, El Housheimi N, Abou-Kheir W, Chamaa F. Role of MicroRNAs in Anesthesia-Induced Neurotoxicity in Animal Models and Neuronal Cultures: a Systematic Review. Neurotox Res. 2020 Mar;37(3):479-490. doi: 10.1007/s12640-019-00135-6. Epub 2019 Nov 9. PMID: 31707631.
Darwish B, Chamaa F, Al-Chaer ED, Saadé NE, Abou-Kheir W. Intranigral Injection of Endotoxin Suppresses Proliferation of Hippocampal Progenitor Cells. Front Neurosci. 2019 Jul 3;13:687. doi: 10.3389/fnins.2019.00687. PMID:31333405; PMCID: PMC6616074.
Chamaa F, Bitar L, Darwish B, Saade NE, Abou-Kheir W. Intracerebroventricular injections of endotoxin (ET) reduces hippocampal neurogenesis. J Neuroimmunol. 2018 Feb 15;315:58-67. doi: 10.1016/j.jneuroim.2017.12.013. Epub 2017 Dec 18. PMID: 29306407.
Bahmad H, Hadadeh O, Chamaa F, Cheaito K, Darwish B, Makkawi AK, Abou-Kheir W. Modeling Human Neurological and Neurodegenerative Diseases: From Induced Pluripotent Stem Cells to Neuronal Differentiation and Its Applications in Neurotrauma. Front Mol Neurosci. 2017 Feb 28;10:50. doi: 10.3389/fnmol.2017.00050. PMID: 28293168; PMCID: PMC5329035.