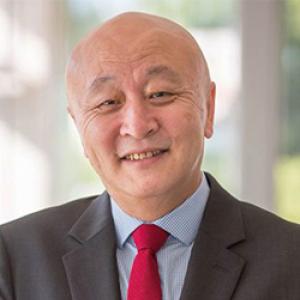 Assistant Professor of Anesthesiology
2014 DIG Research Projects | "Sirtuin-3 Modulation of Acetylation in the Treatment of Perioperative Myocardial Reperfusion Injury"
Background
I was born in China, and completed my bachelor's degree in Biochemistry and Plant Physiology at the China Agricultural University in Beijing. Upon completing my undergraduate studies, I was invited to conduct research as a visiting scholar in the Department of Biochemistry at the University of Georgia in Athens.
Once I completed my research, I travelled to Oklahoma State University in Stillwater, where I received my PhD in Biochemistry and Molecular Biology. Following the completion of my PhD, I received further training from the Joslin Diabetes Center and Harvard Medical School in Boston as a post-doctoral fellow, as well as from the Department of Biochemistry at Duke as a senior research associate.
In 2005, I took a faculty position at the State University of New York in Stony Brook. After being at Stony Brook for three years, I joined the Department of Anesthesiology at Duke, which provided me with the opportunity to collaborate with many talented basic scientists and clinical physicians, and to better establish my research career in basic sciences and translational research.
Since coming to Duke, I have been working with my mentors, Drs. Mihai Podgoreanu and David Warner, to determine ways we can protect the heart before, during, and after heart surgery (perioperatively). Specifically, we are looking to identify: (1) new, effective, and safe agents that can be used; (2) novel attractive targets; and (3) the underlying mechanisms of heart disease. We hope that by identifying these, we will be able design a drug to prevent and/or treat injury to the muscular tissue of the heart (also known as perioperative myocardial injury, or PMI).
Research
Ischemic heart disease, or heart attack, is the leading cause of death in the world, and is a large risk factor for patients undergoing heart surgery. During heart surgery, the lack of blood flow to the heart can cause ischemia in the cells that make up the muscular tissue of the heart, which can lead to heart attack or death.
To help protect the heart from this type of injury, we have begun translational research to identify the robust efficacy of a novel small molecule via increased sirtuin 3 in multiple preclinical surgical models and cross species (from small rats to large pigs), under both normal and diseased conditions. ‪We have found that after proteins in the heart are made, this small molecule regulates key steps in the way the body processes them, and thereby dictates their fate. These regulations could protect the heart by affecting metabolism, energy production, antioxidants, and the ultimate lifespan of the mitochondria (the cell's power plant or energy producer).
Our proposed research challenges the current, major translational barriers at the preclinical level, including inappropriate animal models, lack of emphasis on efficacy, and imprecisely defined mechanisms. These barriers hinder the development of new therapeutic strategies, which is why treatments for PMI remain limited.
Not only is this substantially novel approach expected to identify new therapeutic targets, provide novel fundamental knowledge for mechanism-based drug development, and cross over the translational barriers, but would eventually lead to an effective cardioprotective strategy in a surgical setting. Thus, the overall contribution of our proposal for perioperative heart protection will be direct, innovative, and significant. The tools generated from this work will be able to be applied to investigate other major organ injury, including the brain (which is an ongoing study with Drs. David Warner and Huaxin Sheng).
Thus far, our research has been very promising, and we hope to submit it for an Investigational New Drug (IND) application, and initiate the first-in-man studies in the near future.
I would like to use this precious opportunity to offer our sincerest gratitude for the generous support from the donors of the DREAM Campaign, who have allowed us to initiate this promising project. We deeply appreciate their willingness to support the DREAM Innovation Grant program, which will allow us to define the underlying mechanisms associated with surgical organ injury. By defining these mechanisms, we hope to develop novel, safe, and effective agents to prevent and/or treat heart injury for the patients undergoing cardiac surgery and other ischemic heart diseases.
Personal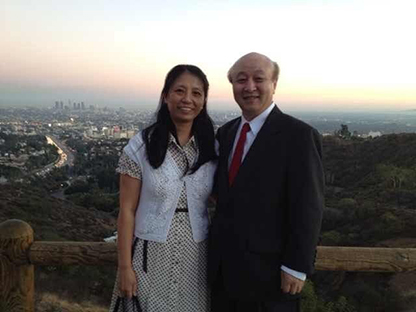 My wife, Qing Ma, is a faculty member in the Department of Anesthesiology and is working with me on this proposed research as well. In our free time, we enjoy shopping, cooking, jogging, hiking, and playing tennis. Our five wonderful chinchillas, Victorian, Xiao Qingqing, Xiao Xiao, and their parents (mama Qingqing and papa Qingqing), always keep us happily busy.