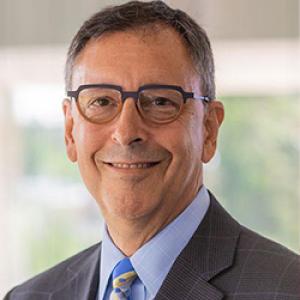 Principal Investigator
Merel H. Harmel Distinguished Professor of Anesthesiology
Professor of Anesthesiology

Lab Description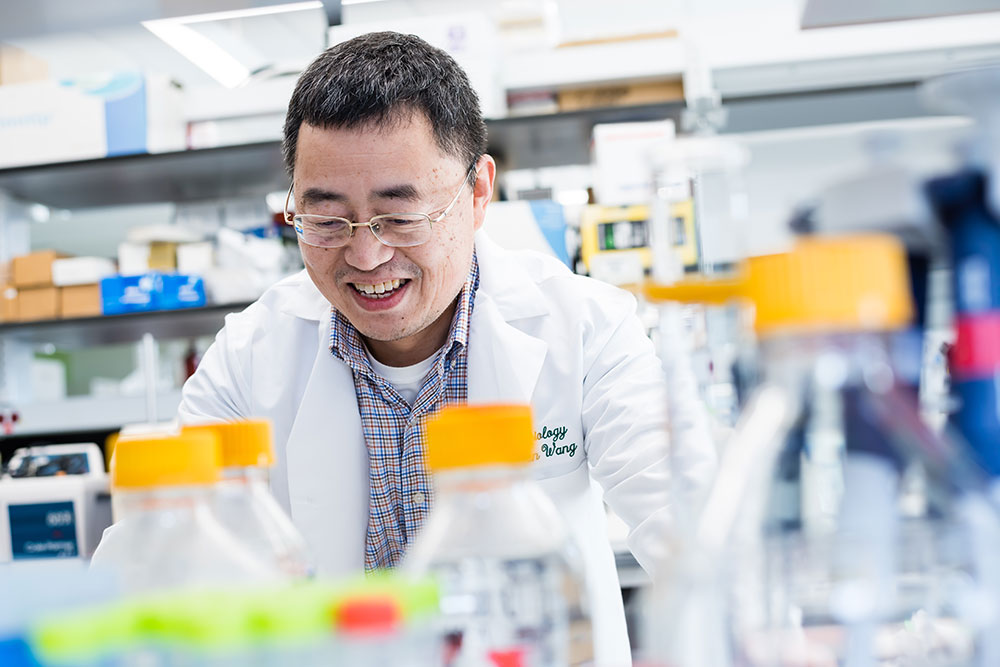 The Laboratory of Mechanistic and Clinical Pharmacology contains an active research program in basic, translational and clinical pharmacology. Our research broadly addresses anesthetic and analgesic drugs and addiction therapies, directed towards optimizing drug disposition, drug safety, clinical effectiveness and patient satisfaction.
Specific interests include drug metabolism and transport (hepatic, renal, intestinal, and the blood-brain barrier), pharmacokinetics, pharmacodynamics, pharmacogenetics, toxicity, drug interactions, and variability in patient response, as well as perioperative pain and analgesia.  Our research also focuses on the development and application of novel noninvasive biomarkers and nanotechnology-based molecular diagnostics.
Major Research Interests
Opioid Pharmacokinetics, Pharmacodynamics and Clinical Effects
Opioids are the mainstay treatment for moderate and severe pain, and have been an essential component of the analgesic therapeutic armamentarium for thousands of years. There are no more effective drugs. Opioids, however, also have side effects, which can be negatively consequential. Our lab is interested in understanding the role of metabolism and transport, including drug interactions and genetics, in the pharmacokinetics and pharmacodynamics of opioids which are used for both analgesia and for treating opioid addiction. We are also interested in better understanding the influence of drugs, disease and genetics on the pharmacokinetics, pharmacodynamics and clinical effects of opioids more broadly. The lab uses a truly translational paradigm, with studies using human enzymes and cells in vitro, and clinical studies in human volunteers and patients.
Optimizing Outpatient Anesthesia, Pain Relief, and Rational Opioid Use
Anesthesiologists face the challenge of providing optimal and cost-effective anesthesia and pain relief, while minimizing opioid (and other) drug-related side effects, and setting patients on an optimal trajectory for rapid and complete recovery; all in a narrow time window of opportunity. This is even more challenging in outpatient settings. Although the past three decades have seen the use of shorter and shorter-duration opioids, patient satisfaction with postoperative pain relief has not improved.  In addition, acute postoperative pain is the greatest risk factor for chronic postoperative pain, which can cause untoward suffering and debilitation. Our lab is investigating the paradigm-shifting concept that use of long-duration opioids, whose duration of effect better matches the duration of patient pain, rather than short-duration opioids, for surgical anesthesia, provides better pain relief, decreases postoperative pain, and decreases the need for postoperative opioid use and prescribing. More specifically, we are evaluating this concept in patients undergoing same-day discharge and next-day discharge ambulatory surgery.
Pharmacogenetics and Stereoselectivity of Drug Metabolism and Disposition by Cytochrome P4502B6 (CYP2B6)
CYP2B6 is one of the least understood of the major drug metabolizing enzymes in human liver. Although it is present in low amounts, it metabolizes nearly eight percent of marketed drugs, including methadone, meperidine, ketamine, bupropion, efavirenz, artemether, cyclophosphamide, ifosfamide, nevirapine, and nicotine. Many CYP2B6 drugs are chiral, and their enantiomers have differing therapeutic effects and/or metabolism and disposition. The CYP2B6 gene is also highly genetically polymorphic, with at least 38 known allelic variants, of which 25 are considered important, and eight are common in at least one racial/ethnic population. Our lab is investigating the influence of stereochemistry, genetics, and drug-drug interactions (active site and allosteric) on the metabolism of CYP2B6 substrates in vitro, and on the metabolism, clearance, and clinical effects of CYP2B6 substrates in vivo in volunteers and patients. In addition, we are interested in better understanding and exploiting structure-activity relationships of CYP2B6 substrates, towards the potential manipulation of structure to "tune" analogs with improved characteristics.
Drug Transport and Drug Effects
Drug transporters are ubiquitous inhabitants of epithelial cell membranes at interfaces of the body with the external environment (e.g. gut lumen, kidney-urinary tract) and at endothelial and/or epithelial vascular interfaces with major organs (e.g. gut, liver, kidney, brain). These uptake and efflux transporters have pivotal roles in drug bioavailability, disposition, organ access, and plasma concentration-effect relationships. Transporters expression, drug interactions, and genetic polymorphisms can have substantial influence on individual drug response. Our lab is interested in better understanding the identity and role of specific drug transporters in vitro, specifically with regard to anesthetics and analgesics, and on their disposition and clinical effects in humans in vivo. We have a particular interest in the blood-brain barrier and drug transport, and in the development and application of novel human in vitro blood-brain barrier models.
Noninvasive Biomarkers for Kidney Cancer Detection and Diagnosis
Kidney cancer is typically silent and frequently fatal. It is anticipated that in the United States in 2019, there will be nearly 74,000 new cases and about 14,800 will die from kidney cancer. Because it is usually asymptomatic, and thus diagnosed late, advanced disease has a poor prognosis – less than 20 percent survival. Conversely, if discovered early, usually as a fortuitous incidental finding after abdominal imaging, survival can exceed 80 percent. The unmet need is a simple, high throughput, cost-effective test for kidney cancer screening. In addition, although a renal mass may be found on imaging, it cannot be differentiated as cancer or not, and, although nephrectomy is often curative, normal kidneys may unfortunately be removed.  The unmet need is a test for the differential diagnosis of an imaged renal mass, to guide subsequent intervention. Our lab discovered two protein biomarkers that are shed into urine, which are specific and sensitive for the diagnosis of kidney cancer.  Our current interests are in improving the sensitivity and specificity of the laboratory assays for these biomarkers, to make them feasible for population screening. We are also assessing the sensitivity and specificity of these biomarkers for the differential diagnosis of an imaged renal mass.
Nanotechnology Applications for Molecular Diagnostics and Protein Preservation.
We collaborate with Dr. Srikanth Singamaneni, materials scientist at Washington University in St. Louis, in this research. Applications include the development of nanotechnology-based, label-free molecular diagnostic assays to replace traditional ELISA, or where ELISA does not exist or assay development is slow or hampered. Other nanotechnology applications include development of "add-on" methods to enhance the sensitivity of existing array technologies and molecular diagnostics.  Other aspirations encompass development of protein preservation techniques that enable room temperature storage and obviate the need for the "cold-chain," which requires refrigeration throughout shipping and storage. Applications include preservation of components for molecular diagnostic assays, as well as therapeutic drugs. Elimination of the "cold chain" may be particularly useful in reducing healthcare costs, particularly in low and moderate income countries.
In the News
2019
Congratulations to Evan Kharasch, MD, PhD, on being named the Merel H. and Armide Harmel Professor of Anesthesiology in recognition of his extraordinary scholarship in advancing science and improving human health.
2018
Duke Anesthesiology welcomes Dr. Evan Kharasch, a nationally-renowned academic anesthesiologist and physician-scientist, specifically in the field of translational research, to his new roles within the department and school of medicine.
Lab Members
Katelynne Durrant
Staff Specialist
919-684-1384
Selected Publications
Montana MC, Juriga L, Sharma A, Kharasch ED: Opioid sensitivity in children with and without obstructive sleep apnea.  Anesthesiology, in press
Kharasch ED, Neiner A, Kraus K, Blood J, Stevens A, Schweiger J, Miller JP, Lenze EJ: Bioequivalance and therapeutic equivalence of generic and brand bupropion in adults with major depression: A randomized clinical trial.  Clin Pharmacol Ther  in press
Komen H, Brunt LM, Deych E, Blood J, Kharasch ED:  Intraoperative methadone in same-day ambulatory surgery: A randomized, double-blinded, dose-finding pilot study. Anesth Analg in press
Bloom AJ, Wang PF, Kharasch ED:  Nicotine oxidation by genetic variants of CYP2B6 and in human brain microsomes.  Pharm Res Perspect in press
Wang C, Sudlow G, Wang Z, Cao S, Jiang Q, Neiner A, Morrissey JJ, Kharasch ED, Achilefu S, Singamaneni S.  Metal-organic framework encapsulation preserves the bioactivity of protein therapeutics.  Adv Healthc Mater. 2018;7:e1800950
Wang PF, Neiner A, Kharasch ED: Stereoselective ketamine metabolism by genetic variants of cytochrome P450 CYP2B6 and cytochrome P450 oxidoreductase. Anesthesiology. 2018;129:756-68, 2018Kharasch ED: Current concepts in methadone metabolism and transport, Clin Pharmacol Drug Devel. 2017;6:125-34, 2017
Hicks JK, Sangkuhl K, Swen JJ, Ellingrod VL, Müller DJ, Shimoda K, Bishop JR, Kharasch ED, Skaar TC, Gaedigk A, Dunnenberger HM, Klein TE, Caudle KE, Stingl JC:  Clinical Pharmacogenetics Implementation Consortium Guideline for CYP2D6 and CYP2C19 genotypes and dosing of tricyclic antidepressants: 2016 Update. Clin Pharmacol Ther. 102:37-44, 2017.
Horst J, Frei-Jones M, Deych E, Shannon W, Kharasch ED:  Pharmacokinetics and analgesic effects of methadone in children and adults with sickle cell disease.  Ped Blood Cancer, 63:2123-30, 2016
Kharasch ED, Brunt LM: Perioperative opioids and public health. Anesthesiology 124:960-5, 2016
Kharasch ED, Regina KJ, Blood J, Friedel C: Methadone pharmacogenetics: CYP2B6polymorphisms determine plasma concentrations, clearance and metabolism. Anesthesiology 123:1142-53, 2015
Morrissey JJ, Mellnick VM, Luo J, Siegel MJ, Figenshau S, Bhayani S, Kharasch ED: Evaluation of urine aquaporin-1 and perilipin-2 concentrations as biomarkers to screen for renal cell carcinoma.  A prospective cohort study. JAMA Oncol.;1:204-12, 2015
Meissner K, Blood J, Francis AM, Yermolenka V, Kharasch ED:  Cyclosporine-inhibitable cerebral drug transport does not influence clinical methadone pharmacodynamics.  Anesthesiology 121:1281-91, 2014
Tian L, Morrissey J, Kattumenu R, Gandra N, Kharasch E, Singamaneni S: Bioplasmonic paper as a platform for detection of kidney cancer biomarkers, Anal Chem, 84:9928-34, 2012
Brown SM, Campbell SD, Crafford A, Regina KJ, Holtzman MJ, Kharasch ED: P-glycoprotein is a major determinant of norbuprenorphine brain exposure and antinociception.  J Pharmacol Exp Ther  343:53-61, 2012.
Kharasch ED: Intraoperative methadone: Rediscovery, reappraisal, and reinvigoration? Anesth Analg 112:13-6, 2011.
Brown SM, Holtzman MJ, Kim T, Kharasch ED: Buprenorphine metabolites, buprenorphine-3-glucuronide and norbuprenorphine-3-glucuronide, are biologically active. Anesthesiology, 115:1251-60, 2011.
Click here for a complete listing of publications on PubMed (Kharasch ED)
Click here to view Dr. Evan Kharasch's Scholars@Duke Profile