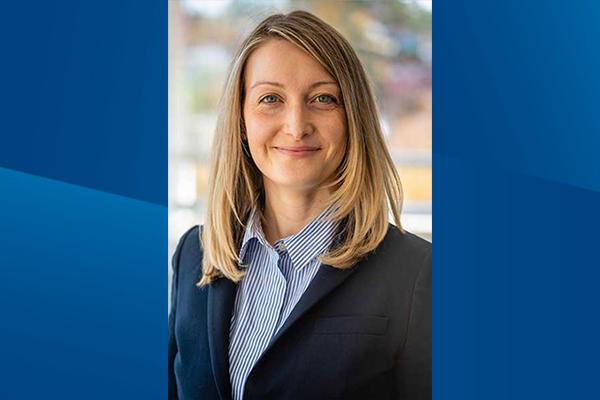 The National Institutes of Health's National Institute on Drug Abuse has awarded Duke Anesthesiology's Katherine Martucci, PhD, a five-year $3,195,387 R01 grant for her project titled, "Neurobiological Consequences of Long-Term Opioid Therapy in the Brain and Spinal Cord."
As a major contributor to the ongoing opioid crisis, millions of individuals experience chronic pain and millions of these individuals take opioid medications. Opioid therapy is controversial due to risks for misuse and dependence; however, many individuals with chronic pain continue to advocate for and use opioids. Meanwhile, it is largely unknown how central nervous system (CNS) activity is altered in individuals with chronic pain who are on opioid therapy.
By studying brain and spinal cord activity in patients who are on long-term opioid therapy in this clinical research R01 project, Martucci's Human Affect and Pain Neuroscience (HAPN) Laboratory will determine for the first time, in individuals with chronic pain, specific dose-timed effects of opioid therapy on brain and spinal cord activity. Through this clinical research project, the HAPN laboratory will answer important unknowns regarding how opioid use impacts the CNS in individuals with chronic pain. Ultimately with the new scientific knowledge to be gained through this R01 project, the HAPN lab will provide crucially-needed data that will help inform ways to reverse negative consequences of opioid therapy, and development of treatments to aid in opioid cessation and to combat drug addiction.
"While many people who have chronic pain take opioids, we currently know extremely little about how opioid therapy affects the brain in this population," says Martucci, assistant professor in anesthesiology and faculty of the Center for Translational Pain Medicine. "Through this study we will provide crucial information to help fill this gap in knowledge, which in turn, will help guide the development of more effective treatments for chronic pain."