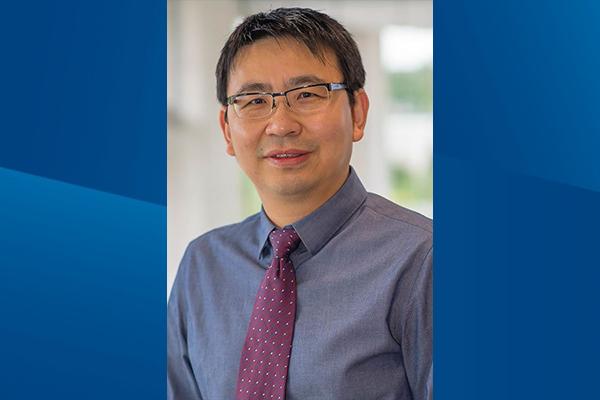 The National Institutes of Health's National Institute of Neurological Disorders and Stroke (NINDS) has awarded Duke Anesthesiology's Wei Yang, PhD, a five-year, $2,012,500 R01 renewal grant for his research project titled, "The Unfolded Protein Response in Ischemic Stroke."
Ischemic stroke is a leading cause of death and long-term disability worldwide, and other than reperfusion therapy, almost no treatment is available. Thus, there is an urgent need for new stroke therapies. Mounting evidence indicates that proteostasis-based therapeutics have great potential in treating aging- and/or ischemia-related diseases that are characterized by a disrupted proteome. Indeed, the unfolded protein response (UPR), which comprises multiple adaptive response pathways that facilitate restoration of cellular proteostasis, has been increasingly recognized as a highly promising therapeutic target for ischemic diseases.
Yang's previous work has generated a large body of data that supports the notion that the UPR is a pro-survival response that improves stroke outcome when activated during the acute stroke phase. These extensive studies demonstrate that the UPR is a promising target for stroke therapy. To eventually harness this therapeutic target in stroke, however, many essential questions must yet be answered. For example, the role of the astrocytic UPR in stroke and the effect of UPR modulation on long-term stroke outcome remain largely unknown. This renewal grant award will allow Yang's group to continue this critical line of research and fill these crucial knowledge gaps.
"This project represents an important step forward in a continuum of research that may lead to novel UPR-based stroke therapeutics that improve quality of life for stroke patients," says  Yang, associate professor in anesthesiology and director of the Molecular Neurobiology Laboratory at Duke Anesthesiology.