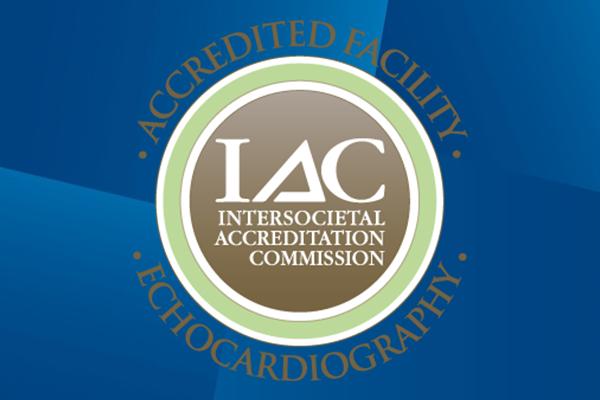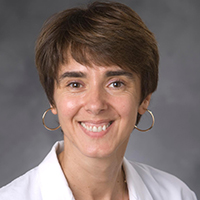 Duke University Medical Center has become the first center in the nation to be awarded accreditation in perioperative transesophageal echocardiography by the Intersocietal Accreditation Commission (IAC). This designation recognizes Duke's pursuit of excellence in patient care in the field of echocardiography; it was achieved under the leadership of Duke Anesthesiology's Alina Nicoara, MD, director of the department's Perioperative Echocardiography Service.
The IAC is a nationally recognized accreditation organization with the mission of advancing appropriate utilization, standardization, and quality of diagnostic imaging and intervention-based procedures.
"We are thrilled to have received the seal of accreditation from the IAC and grateful for a legacy of excellence in perioperative echocardiography, starting from Drs. Fiona Clements and Joseph Kisslo, and continuing with Drs. Joseph Mathew, Jonathan Mark and Madhav Swaminathan," says Nicoara, associate professor in anesthesiology. "By achieving IAC accreditation, we have joined the Duke Adult and Pediatric Echo laboratories in demonstrating commitment to the quality of care our patients deserve. We are looking towards the generations of fellows trained in adult cardiothoracic anesthesiology at Duke to be ambassadors of excellence and expand the mission of standardization and quality improvement in perioperative echocardiography."
The Perioperative Echocardiography Service is part of the Cardiothoracic Anesthesiology Division. It provides echocardiographic imaging in the perioperative areas, principally the cardiac surgery operating rooms, adult cardiac surgical intensive care unit, hybrid operating rooms, and all non-cardiac operating rooms for emergency diagnostic use.
All of the administrative aspects of a perioperative echocardiography service are meant to ensure proper patient care. The process of accreditation for perioperative transesophageal echocardiography at the service level will enable facilities to engage in assessment of daily operations, identify and correct potential problems, revise protocols, and reduce variability in imaging and reporting. It is an educational tool, by asking perioperative echo services to introspectively examine their processes, as well as a mechanism to recognize provision of excellent perioperative evaluations.
The recently published IAC Standards and Guidelines for Perioperative Transesophageal Echocardiography can be found on the IAC website.