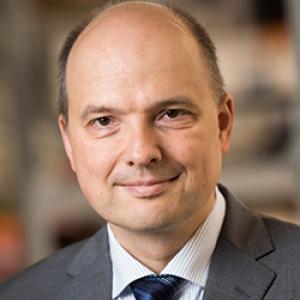 Principal Investigator
Associate Professor in Anesthesiology
Associate Professor of Pharmacology and Cancer Biology
Member of the Duke Cancer Institute

Lab Description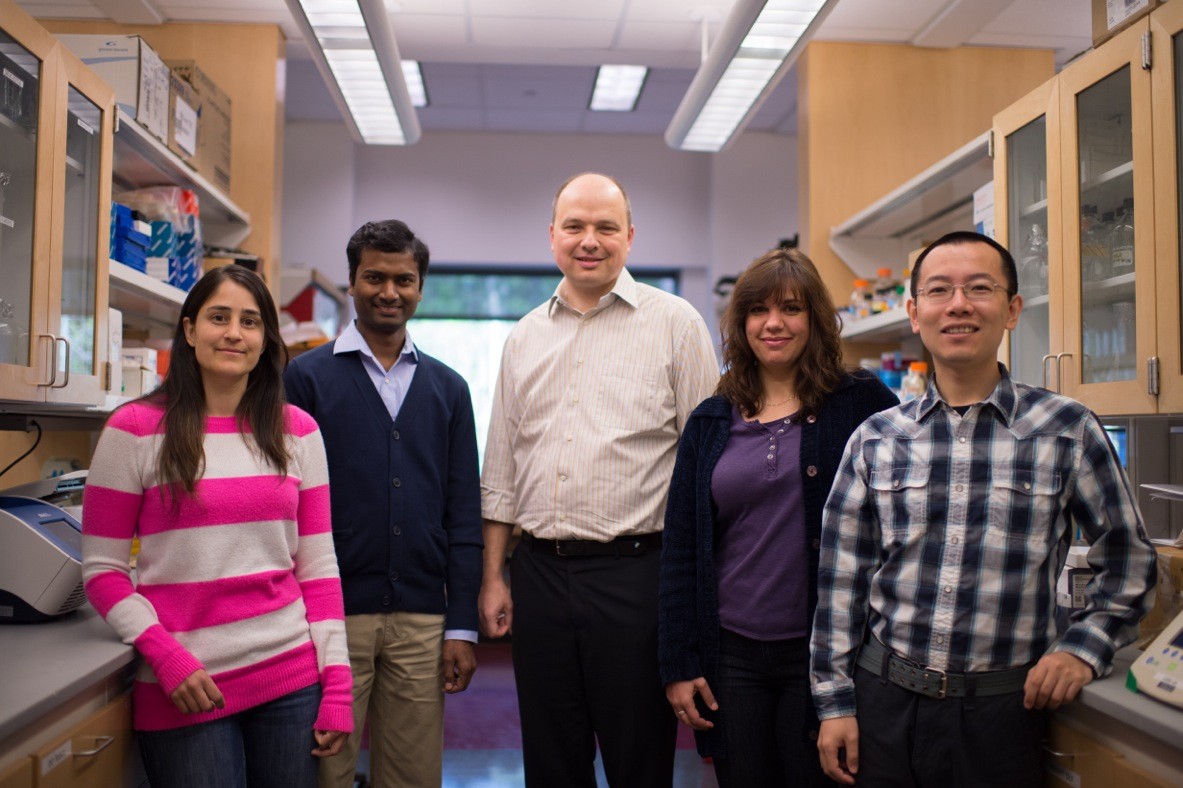 Research in the Jordt laboratory focuses on the mechanisms that enable humans and animals to sense touch, pain and irritation. These fundamental sensations originate in peripheral sensory neurons which contain signaling pathways that translate environmental physical and chemical stimuli into neural activity. Our aims are to identify the molecular components of these pathways and to understand how sensory neurons become activated and sensitized during injury, inflammation and chronic painful conditions. The lab uses molecular, genetic and physiological techniques with a focus on models that closely mimic human conditions.
Major Research Interests
Current projects focus on:
Ion channels and New Targets in Pain: The Jordt lab investigates the role of Transient Receptor Potential (TRP) ion channels, a group of ion channels that activate sensory neurons and pain sensations in response to thermal (hot, cold) and chemical stimuli. TRP channels were identified through their interactions with natural products such as capsaicin (in chili peppers), mustard oil (in mustard and wasabi) and menthol (in peppermint), and were shown to be involved in many painful conditions, including arthritis, diabetes and infections. The Jordt lab is studying the actions of TRP channel inhibitors in pain models and investigates mechanisms through which natural products elicit or inhibit acute and inflammatory pain.
Allergies, Asthma and Itch: Sensory neurons mediate the sensations of itch, irritation and respiratory discomfort in allergic conditions. Research in the Jordt laboratory has revealed that blocking sensory nerves by targeting their receptors alleviates asthmatic conditions and also diminishes itch and inflammation in allergic contact dermatitis. We developed a unique model of poison ivy contact dermatitis we study to identify novel treatments to suppress itch in conditions unresponsive to antihistamines.
Chemical Exposure Injuries and Tear Gas Agents: Supported by the National Institute of Environmental Health Sciences (NIEHS) and the NIH Countermeasures Against Chemical Threats (CounterACT) program since 2006, the Jordt laboratory has made key contributions to research understanding the injury mechanisms following toxic chemical exposures. We identified TRPA1 as a target of chlorine gas and many other toxic exposures eliciting incapacitating pain, inflammation and organ injury. The Jordt laboratory is actively working with federal agencies and industry partners to identify additional targets and develop countermeasures that improve health outcomes following chemical exposures. Other studies focus on tear gas agents (CS, CN) and their potentially toxic effects, a topic Dr. Jordt has been interviewed on frequently by the public press.
Tobacco Regulatory Science: Menthol cigarettes are increasingly popular, especially with adolescent beginning smokers. Applying our expertise in chemical sensory biology the Jordt lab demonstrated that menthol reduces the irritation sensed when inhaling smoke and increases markers of nicotine uptake. These effects are mediated by TRPM8, the cold/menthol receptor in sensory neurons innervating the respiratory system. This work is supported by programs from the FDA and NIDA through a Tobacco Center of Regulatory Science (TCORS), also supporting studies on flavor additives in electronic cigarettes and smokeless tobacco.
Selected Publications
Marcus AD, Achanta S, Jordt SE. Protocol for non-invasive assessment of spontaneous movements of group-housed animals using remote video monitoring.

 

STAR Protoc. 2022;3(2):101326. PubMed PMID: 35479115; PMCID: PMC9036393.
Jabba SV, Erythropel HC, Torres DG, Delgado LA, Woodrow JG, Anastas PT, Zimmerman JB, Jordt SE. Synthetic Cooling Agents in US-marketed E-cigarette Refill Liquids and Popular Disposable E-cigarettes: Chemical Analysis and Risk Assessment.

 

Nicotine Tob Res. 2022;24(7):1037-46. PubMed PMID: 35167696; PMCID: PMC9199944.
Jordt SE. Synthetic nicotine has arrived.

 

Tob Control. 2021. PubMed PMID: 34493630; PMCID: PMC8898991.
Ye L, Bae M, Cassilly CD, Jabba SV, Thorpe DW, Martin AM, Lu HY, Wang J, Thompson JD, Lickwar CR, Poss KD, Keating DJ, Jordt SE, Clardy J, Liddle RA, Rawls JF. Enteroendocrine cells sense bacterial tryptophan catabolites to activate enteric and vagal neuronal pathways.

 

Cell Host Microbe. 2021;29(2):179-96.e9. PubMed PMID: 33352109; PMCID: PMC7997396.
Achanta S, Jordt SE. Transient receptor potential channels in pulmonary chemical injuries and as countermeasure targets.

 

Ann N Y Acad Sci. 2020;1480(1):73-103. PubMed PMID: 32892378; PMCID: PMC7933981.
6.  

 

Jabba SV, Diaz AN, Erythropel HC, Zimmerman JB, Jordt SE. Chemical Adducts of Reactive Flavor Aldehydes Formed in E-Cigarette Liquids Are Cytotoxic and Inhibit Mitochondrial Function in Respiratory Epithelial Cells.

 

Nicotine Tob Res. 2020;22(Suppl 1):S25-s34. PubMed PMID: 33320255; PMCID: PMC8224836.
Kuebler WM, Jordt SE, Liedtke WB. Urgent reconsideration of lung edema as a preventable outcome in COVID-19: inhibition of TRPV4 represents a promising and feasible approach.

 

Am J Physiol Lung Cell Mol Physiol. 2020;318(6):L1239-l43. PubMed PMID: 32401673; PMCID: PMC7276984.
Erythropel HC, Anastas PT, Krishnan-Sarin S, O'Malley SS, Jordt SE, Zimmerman JB. Differences in flavourant levels and synthetic coolant use between USA, EU and Canadian Juul products.

 

Tob Control. 2020;30(4):453-5. PubMed PMID: 32341193; PMCID: PMC7606218.
Kaelberer MM, Caceres AI, Jordt SE. Activation of a nerve injury transcriptional signature in airway-innervating sensory neurons after lipopolysaccharide-induced lung inflammation.

 

Am J Physiol Lung Cell Mol Physiol. 2020;318(5):L953-l64. PubMed PMID: 32159971; PMCID: PMC7272742.
Gotts JE, Jordt SE, McConnell R, Tarran R. What are the respiratory effects of e-cigarettes?

 

Bmj. 2019;366:l5275. PubMed PMID: 31570493; PMCID: PMC7850161.
Jabba SV, Jordt SE. Risk Analysis for the Carcinogen Pulegone in Mint- and Menthol-Flavored e-Cigarettes and Smokeless Tobacco Products.

 

JAMA Intern Med. 2019;179(12):1721-3. PubMed PMID: 31524930; PMCID: PMC6749541.
Liu B, Tai Y, Liu B, Caceres AI, Yin C, Jordt SE. Transcriptome profiling reveals Th2 bias and identifies endogenous itch mediators in poison ivy contact dermatitis.

 

JCI Insight. 2019;5(14). PubMed PMID: 31184997; PMCID: PMC6675552.
Erythropel HC, Jabba SV, DeWinter TM, Mendizabal M, Anastas PT, Jordt SE, Zimmerman JB. Formation of flavorant-propylene Glycol Adducts With Novel Toxicological Properties in Chemically Unstable E-Cigarette Liquids.

 

Nicotine Tob Res. 2019;21(9):1248-58. PubMed PMID: 30335174; PMCID: PMC6698951.
Erythropel HC, Kong G, deWinter TM, O'Malley SS, Jordt SE, Anastas PT, Zimmerman JB. Presence of High-Intensity Sweeteners in Popular Cigarillos of Varying Flavor Profiles.

 

Jama. 2018;320(13):1380-3. PubMed PMID: 30285168; PMCID: PMC6233844.
Liu B, Jordt SE. Cooling the Itch via TRPM8.

 

J Invest Dermatol. 2018;138(6):1254-6. PubMed PMID: 29793621; PMCID: PMC6301073.
Fan L, Balakrishna S, Jabba SV, Bonner PE, Taylor SR, Picciotto MR, Jordt SE. Menthol decreases oral nicotine aversion in C57BL/6 mice through a TRPM8-dependent mechanism.

 

Tob Control. 2016;25(Suppl 2):ii50-ii4. PubMed PMID: 27698211; PMCID: PMC5496986.
Rothenberg C, Achanta S, Svendsen ER, Jordt SE. Tear gas: an epidemiological and mechanistic reassessment.

 

Ann N Y Acad Sci. 2016;1378(1):96-107. PubMed PMID: 27391380; PMCID: PMC5096012.
Zhang L, Terrando N, Xu ZZ, Bang S, Jordt SE, Maixner W, Serhan CN, Ji RR. Distinct Analgesic Actions of DHA and DHA-Derived Specialized Pro-Resolving Mediators on Post-operative Pain After Bone Fracture in Mice.

 

Front Pharmacol. 2018;9:412. PubMed PMID: 29765320; PMCID: PMC5938385.
Liu B, Tai Y, Achanta S, Kaelberer MM, Caceres AI, Shao X, Fang J, Jordt SE. IL-33/ST2 signaling excites sensory neurons and mediates itch response in a mouse model of poison ivy contact allergy.

 

Proc Natl Acad Sci U S A. 2016;113(47):E7572-e9. PubMed PMID: 27821781; PMCID: PMC5127381.
Jordt SE. TRPA1: An asthma target with a zing.

 

J Exp Med. 2021;218(4). PubMed PMID: 33625497; PMCID: PMC7918757.