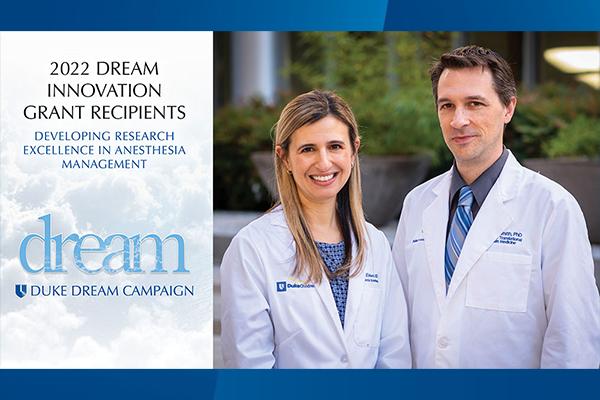 Please join us in congratulating Duke Anesthesiology's 2022 DREAM Innovation Grant (DIG) recipients, Lisa Einhorn, MD, and Shad Smith, PhD. They have each been awarded $30,000 in seed money for their innovative pilot studies, which ultimately helps them apply for and obtain extramural funding.
DIGs are part of the department's Duke DREAM Campaign, established in 2007 to support research programs and initiatives. DIGs support innovative high-risk and potentially high-reward investigations to accelerate anesthesia and pain management. Funding provided by the DIGs will support each recipient for one year, during which pilot studies can be conducted.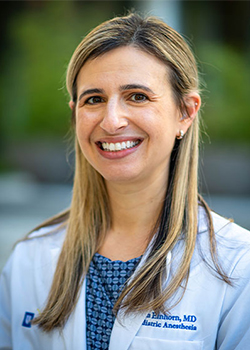 Lisa Einhorn, MD
Dr. Einhorn's DIG research aims to explore an innovative approach to managing pediatric perioperative pain with the use of intraoperative methadone and determining its optimal dose in children following tonsillectomy. The long-term goals are to improve pain control after a common pediatric procedure and reduce the need for outpatient opioid prescriptions, which often remain partially unused and undisposed.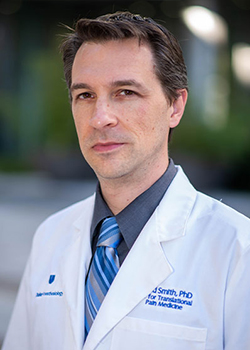 Shad Smith, PhD
Dr. Smith's DIG research will investigate a gene recently discovered to protect against chronic pain, MRAS, by characterizing its function and interactions with nociceptive pathways, in order to better understand and utilize innate healing processes.
To date, $982,374 in DREAM Innovation Grants have led to nearly $15 million in extramural funding.
The annual DIG competition launched in 2010. We thank those who applied this year, and we express our sincere appreciation to the DIG Application Review Committee and the donors who continue to support our research programs and initiatives, ultimately helping us transform the future of patient care and protect quality of life for years to come.
We look forward to seeing Drs. Einhorn and Smith's innovative projects develop.