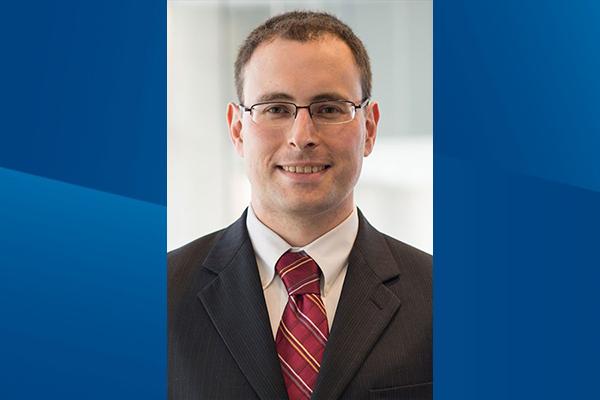 The National Institutes of Health's National Institute on Aging has awarded Duke Anesthesiology's Miles Berger, MD, PhD, a five-year $3,544,768 R01 grant for his project titled, "Low Neurophysiologic Resistance to Anesthetics as a Marker of Preclinical/Prodromal Alzheimer's Disease and Neurovascular Pathology, Delirium Risk and Inattention."
Postoperative delirium is a syndrome of fluctuating changes in attention and consciousness and is associated with an increased risk of developing Alzheimer's disease (AD) and related dementias. However, the changes in the brain that lead to delirium, and their relationship to increased AD risk, are unclear. Recent data from Berger's research team has raised the possibility that exaggerated brain electroencephalography (EEG) activity responses to anesthetic drugs may be a marker of an unhealthy brain at increased risk of delirium and with signs of early or "pre-clinical" AD.
This project will examine whether patients with larger than normal brain activity changes in response to anesthetic drug dosage during surgery are at an increased risk of developing postoperative delirium, and/or to what extent they may have pre-clinical (Ie clinically undetected or latent) AD-like changes in brain structure and connectivity. Brain activity will be measured with EEG, which non-invasively records electrical signals of the brain from the scalp surface. First, they will examine whether patients who have altered brain EEG responses to anesthetic drugs also have a cerebrospinal fluid (CSF) biomarker or structural/functional MRI evidence of pre-clinical AD-like brain pathology (such as altered amyloid beta levels). Second, they will determine whether patients with other specific alterations in brain EEG responses to anesthetic drugs have subclinical neurovascular pathology (measured via CSF biomarkers and structural and functional MRI), which could put them at an increased long-term risk of vascular dementia. Lastly, Berger's team will determine whether altered brain EEG responses to anesthetic drugs are associated with increased postoperative delirium incidence and severity.
This work will help to better understand the underlying brain mechanisms of postoperative delirium and AD and related dementias, as well as the links between them. This research may also provide a way for anesthesiologists and surgeons to use brain EEG recordings that are already widely used in American operating rooms to predict which patients are likely to develop delirium and/or AD and related dementias, which could enable early interventions to prevent these adverse outcomes.