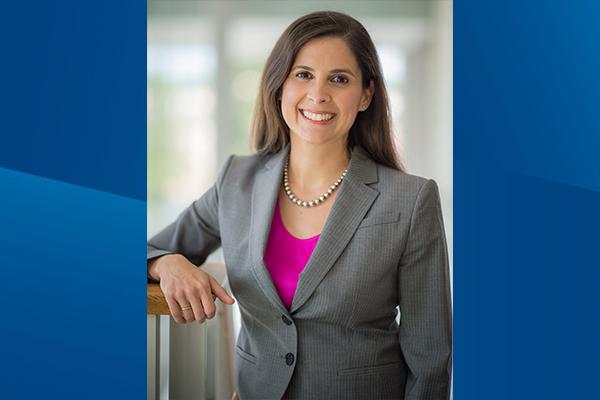 The Society for Obstetric Anesthesia and Perinatology (SOAP) has selected Duke Anesthesiology's Jennifer Dominguez, MD, MHS, as a recipient of its 2023 Teacher of the Year Award.
This honor recognizes outstanding practitioners of obstetric anesthesiology who have demonstrated superior teaching, primarily of anesthesiology residents and fellows and secondarily of obstetricians, nurses, midwives, and the lay public.
"It is such a special honor to be recognized by my colleagues in obstetric anesthesiology for my impact as an educator," says Dominguez, associate professor of anesthesiology.
Dominguez currently serves as the interim associate vice chair for equity, diversity and inclusion and as program director of the Obstetric Anesthesiology Fellowship at Duke Anesthesiology. She received her teaching award at this year's SOAP Annual Meeting in New Orleans.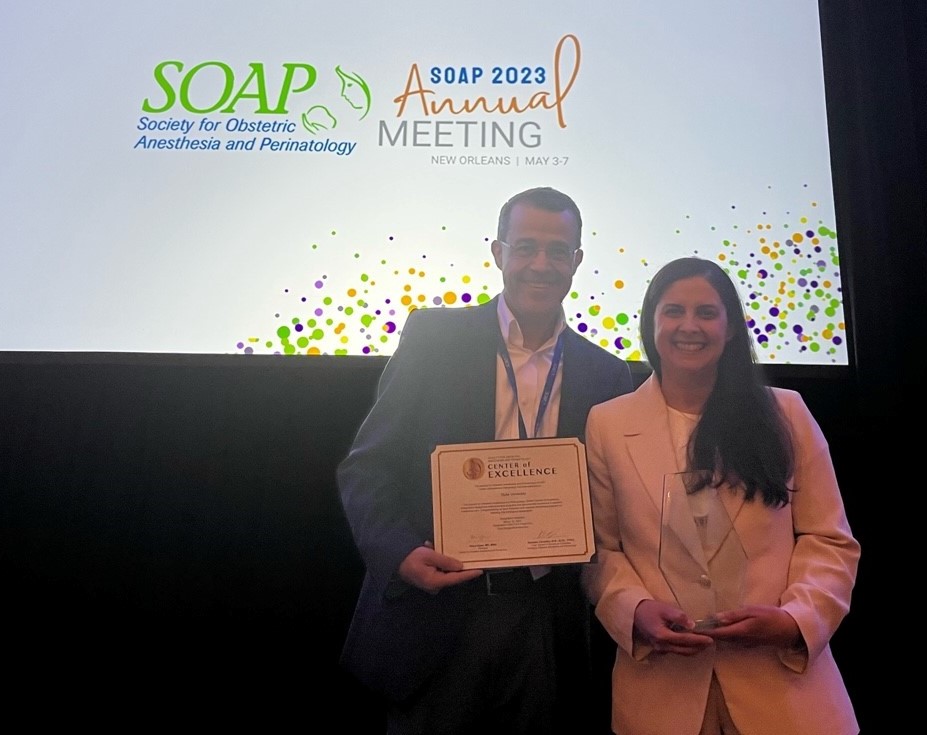 Also at this year's meeting, SOAP announced the renewal of its SOAP Center of Excellence (COE) designation to Duke University, initially granted to the institution's obstetric anesthesia program in 2018. This prestigious designation recognizes institutions and programs that demonstrate excellence in obstetric anesthesia care, sets a benchmark level of expected care to improve the standards nationally, and provides a broad surrogate quality metric of institutions providing obstetric anesthesia care.

Criteria for the COE designation cover various domains, including personnel and staffing; equipment, protocols and policies; simulation and team training; obstetric emergency management; cesarean delivery and labor analgesia care; recommendations and guidelines implementation; and quality assurance and patient follow-up systems.
"The SOAP Center of Excellence designation is a testament to the state-of-the-art and evidence-based care provided by our Women's Anesthesiology Division at Duke," says Dr. Ashraf Habib, professor of anesthesiology and chief of this division. "We were one of the first centers to receive this designation when the program started in 2018. The criteria for the centers of excellence are updated regularly to mirror emergence of new evidence, and the renewal of this designation confirms our place as one of the leading obstetric anesthesia centers in the country."