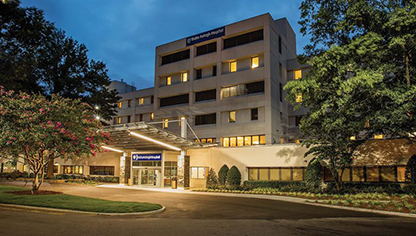 Duke Anesthesiology is responsible for managing the Intensive Care Unit (ICU) at Duke Raleigh Hospital. A team of PDC pulmonary medicine physicians and advanced practice providers assists the manager of that unit.
The relationship between the Duke Raleigh ICU and the department has benefitted both parties tremendously. The Duke Raleigh ICU team now has unrivaled access to resources, greater potential for collaboration, and unique opportunities for continuing medical education (CME). By sponsoring this unit, we have become involved in critical care anesthesia in a more inclusive way.
Like the Community Division, the Duke Raleigh team is an integral part of Duke Anesthesiology's global mission. The team at Duke Raleigh focuses its efforts on developing innovative solutions to improve patient care through expertise in systemized information management.