To educate, empower and provide resources to house staff and faculty to cultivate empathy, job satisfaction, work-personal life balance and individual well-being. Just as we advise our patients to adopt healthy behaviors, we aim to enable our community members to embody a healthy lifestyle.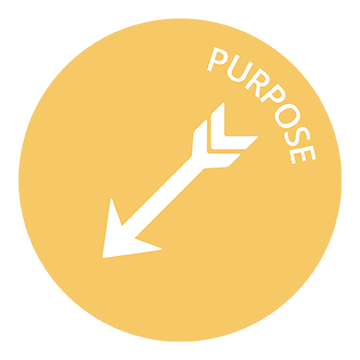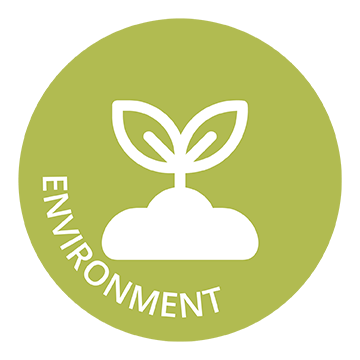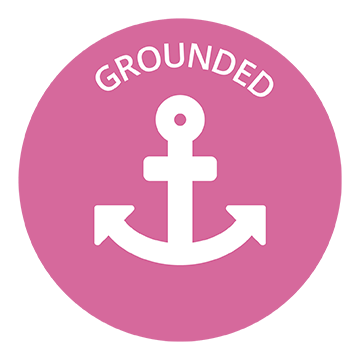 Your Wellness Toolkit:
Duke's LIVE FOR LIFE Calendar of Events
This calendar of events lists some of the upcoming LIVE FOR LIFE events that Duke employees can take advantage of.
From Duke Health Assessment to the wonderful Duke Farmers Market, this calendar has it all.
Duke Anesthesiology Events
TBA
Maintaining a healthy diet is integral to optimal physical and mental wellness in our profession. Here we provide tips to help you make healthier food choices every day.
Eat breakfast: Avoid a major energy slump early in the day when physical and mental energy expenditures are high for anesthesiologists.
Pack a lunch and healthy snacks: It may take some planning, but packing a lunch will save money, give you more free time during your breaks and make it easier to avoid unhealthy food choices.
Consider on-line grocery shopping: Save time and make it easier to prepare healthy meals and avoid the financial and health costs associated with take-out. Several major local grocery stores offer on-line groceries that can be picked up at their drive-through.
Visit a local farmers' market: The long growing season in our area allows us to enjoy fresh, local produce year-round.
Consider a meal delivery service: We don't endorse one, but some examples are: Blue Apron, Hello Fresh, Peach Dish, Sun Basket, Plated, Home Chef, and Purple Carrot.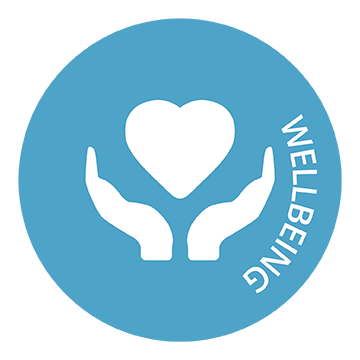 Practicing anesthesiology, whether you are a trainee or a faculty member, is both uniquely rewarding and stressful. What do you do and where do you go when you are feeling down, burned out or even spiraling towards depression? How do you and your colleagues stay inspired and excited about work?
Internship, each clinical anesthesia year, fellowship and being on faculty each have unique mental challenges to overcome. Our link to "What Keeps Me Grounded?" describes typical stressors at various stages of professional life and also highlights stories that celebrate a hard earned success or insight garnered through a difficult time. These are personal glimpses into our lives as anesthesiologists.
We hope to provide resources, both local and national, that clarify how and where to seek help when it's needed for you, a colleague or loved one. The definition of "help" may vary – from having dinner with a co-resident or faculty member, a yearly check-up with a therapist to keep your personal goals in focus, weekly therapy Duke PAS sessions or mindfulness sessions.
A more involved option for Duke Employees includes enrolling in the WISER Resilience Support ToolKit.
Please reach out. Your colleagues care. Connection to others is critical and no one should suffer alone.
We go to great lengths to care for our patients. We are able to offer patients our best when we are caring for ourselves and permitting ourselves to reach out for help and connection.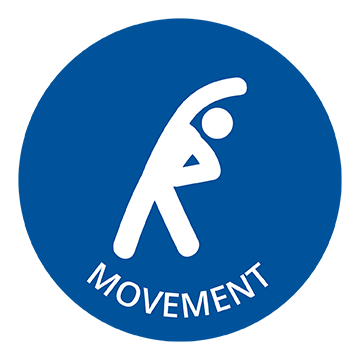 As physicians, busy work schedules can sometimes lead to our own physical health taking a backseat. Despite this, we recognize that physical health is strongly linked to a sense of overall wellness that ultimately allows us to take the best care of our patients. Duke provides an outstanding network of physicians that are available to us, some with extended hours. Our residents also benefit from several personal half-days per year for health maintenance appointments.
Regular exercise is another key component to physical health. The Medical Alumni Fitness Center is located on the T-level of Duke North and is available solely for use by residents 24 hours a day, 7 days a week.   Faculty and staff are also eligible to exercise at the Duke Medical Pavilion Fitness Center – To gain access, contact Nell Price – Learn more. Employees are also eligible for discounted memberships at Duke's Brodie and Wilson Recreation Center. Staff with 5 or more years of service qualify for the Duke Executive Health Physical – Learn more. Moreover, Duke has many additional health and wellness resources including health coaching, nutrition programs, and running/walking clubs and more.
Finally, our department strongly supports our colleagues throughout their pregnancy and post-partum journeys. The Duke offers a variety of family friendly benefits including childcare/babysitting, lactation rooms, classes and support groups for pre-natal and post-partum care.
Duke's Brodie and Wilson Recreation Center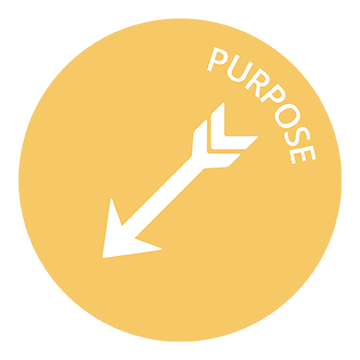 Achieving a sense of fulfillment and purpose is crucial for wellness in our profession.  For some, this goal may seem unreachable, but you are not alone!  We all need help at times.
Beyond mental and physical well-being, these tips may help trainees, faculty members and their loved ones thrive in every aspect of life:
Build downtime into your schedule: Use effective time management skills to plan for leisure, because, after all, it's a necessity!
Outsource tasks when possible: Mundane chores can decrease free time. Take advantage of many Duke discounts for home-cleaning, child-care, lawn-care, dry cleaning and more.
Personally connect with your patients every day: These connections will undoubtedly bring new perspective to your work and personal life in many ways.
Make time for friends and family: Everyone needs a support system—even a text to loved ones can boost daily happiness.
Pursue your passions outside of work: Maintaining hobbies will enhance your personal satisfaction and make for more interesting conversations with work colleagues.
Reflect on your accomplishments: We are all climbing our own mountains.  Occasionally, we must remember to stop and enjoy the view!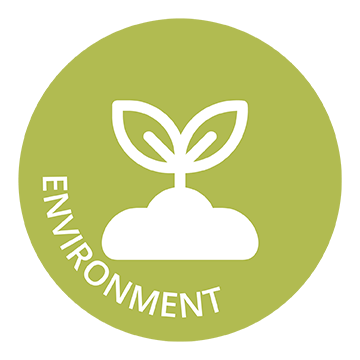 Here we provide resources and tips to help you maintain a supportive atmosphere at Duke:
Understand Duke's policy on teacher-trainee relationships and expectations
See existing resources from the ACGME and CLER Program that help promote a healthy work culture
Find unique ways to celebrate your peers - Blue Ribbon Awards, Compliment A Colleague on the Duke Making a Difference Blog, compliment other housestaff through Program Directors
Reduce blaming and practice forgiveness
Three good things in life- each day, write down three things that went well and their causes every night for one week (Am Psychol. 2005;60:410-421)
Promote positive and productive communication - find common ground, practice mutual respect among all team members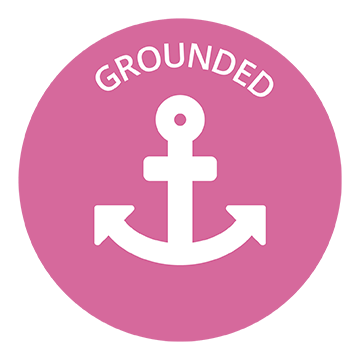 Taylor Herbert, MD, PhD
For me, music has never been an option. It is a basic drive that can be postponed but never denied. Music is a ledger to tabulate my thoughts and ideas, a cipher to decrypt my own emotional code. When I write music, I seek Truth. Through recording or performing music, I try to carve sound and words into a Rosetta Stone that allows me to directly communicate that truth to others.
Music also lets me breach the emotional barricades I build to defend myself from the heart-rending situations encountered by my patients. Music is one of the few things that makes me vulnerable. It keeps me in the world. To repay some of what music has given me, I released my album "In the Tall Grass" (available at taylorherbert.bandcamp.com) as a download for donation project to benefit Club Nova, a local charity that helps people with mental illness.

---
Andrew Perry, MD, MPH
The key to wellness is finding things that help you put yourself in balance, even in an unbalanced situation like residency training.
I like to write short stories. Creative writing isn't a way of telling someone your ideas. It's a way of discovering what your ideas are. Most of the time, I'm using my writing to think about the hospital and what happens there. If you feel like giving up some sleep, you might consider keeping a journal of your experiences as a resident. I guarantee you will learn somethings about yourself and medicine that you didn't know.
I also like to read. The average protagonist in a novel has way more problems than I do, and they often fail to solve them until the last ten pages of the book. Also, they are fiction. So, you could read a book for fifteen minutes before you go to sleep, just for perspective.
Or, you could catch up on sleep.
Or spend time with your friends, or go running, or have a beer on your back porch as you talk to the squirrels. I won't judge.
When you think about wellness, please don't make a list of "wellness activities" you have to complete. As a resident, you've already got a fairly long list of things you should be doing. It's no good sitting in a cardiac operating room at 9 pm beating yourself up because you didn't have time to go running.
Instead, think about who you are in addition to being a doctor, and think about what that part of your needs. Then try to get to it without feeling bad if you don't. Goal directed people that you are, you will probably get there sooner rather than later.
You have all been trained to care about your patients. It's OK to care about yourself, as well.
Jennifer Dominguez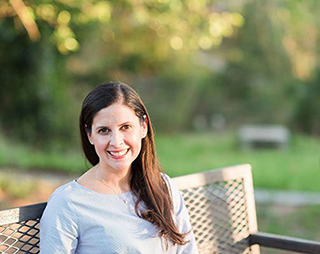 What inspires you?
I often find inspiration in the example of my patients.  Their courage and perseverance in the face of illness, difficult social situations, or even routine surgery is a constant reminder of how blessed I am to get up every day and do meaningful work in the service of others.
Where do you struggle?
I've had to learn how to say no to different endeavors in order to be able to put my energies into the areas that are most important and fulfilling to me. Prioritization and time management are things that I'm always working on. Two books have been very helpful to me in these efforts are:  Getting Things Done by David Allen and The Power of Less by Leo Babauta.
How do you find balance?
Doing yoga and meditation with my husband, especially in the morning before I start my day, have helped me to find balance at work and in my personal life. Being present when I am home with my family and trying to be mindful of the intrusions have also helped. I also try to make time every week to connect with friends and extended family either by phone or in person.
---
Dhanesh Gupta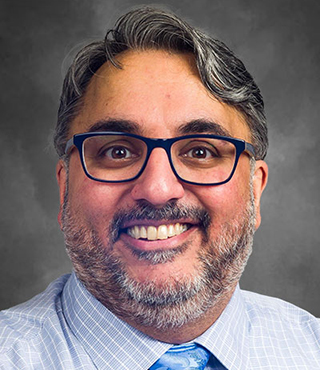 ---
Elsje Harker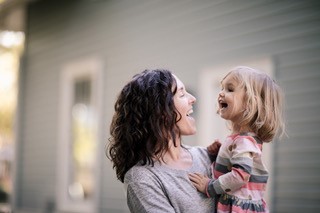 What inspires you?
My daughters. They have so much optimism and enthusiasm for life!
Where do you struggle?
I struggle with finding the time to do everything I want to do. There aren't enough hours in the day or days in the week. I have had to learn to say no to some obligations and prioritize goals that are most valuable to me.
How do you find balance?
Exercise and mindfulness. I make an effort to see friends outside of work regularly. My husband and I make date nights a priority.
---
Nitin Mehdiratta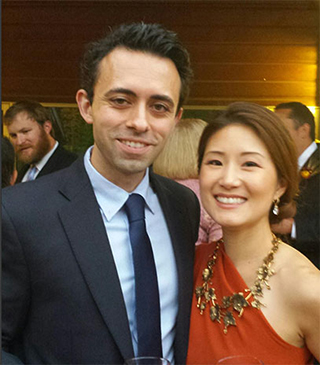 What inspires you?
I am inspired by seeing hard work come to fruition. To feel a sense of accomplishment after doing that work pushes me to keep going. This has come in different forms like completing residency in the past or finishing a particularly difficult week in the ICU knowing that my team did everything they could for the patients.
Where do you struggle?
I struggle with feeling that I am not keeping up with everyone around me. This person has an amazing grant, that person has a great publication, and feeling like you aren't keeping pace.
How do you find balance?
Sometimes you can't always keep balance. It ebbs and flows and you try to find it again. I think taking ownership of my happiness has been important. Rather than saying, oh, I'll feel better at the end of this month or after this project is over, realizing that there will always be another hurdle to climb and that my happiness is in my control now, not later.
---
Timothy Stanley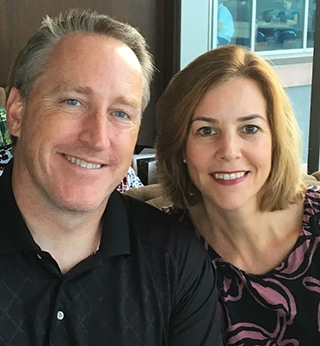 What inspires you?
I'm inspired by the opportunity to improve things in both my personal and professional life. I want to encourage and support the people around me to be successful and happy. I like to look at situations and life from different angles.
Where do you struggle?
Like most people, I struggle with time management and personal balance. I can procrastinate on big projects. I also have a hard time holding still.
How do you find balance?
I find balance by remembering who I am really I'm really working for (my family). Earlier during my life and career, I worked for myself. I enjoyed the long hours and sacrifice required to be successful but my life was unbalanced and less fulfilled. Eventually, I realized the joy of supporting my wife and children more fully along with my professional work. It was a total emotional game-changer. I still have a tendency to take on more at work, but I balance that by putting more effort into my family during the off hours.
---
Madhav Swaminathan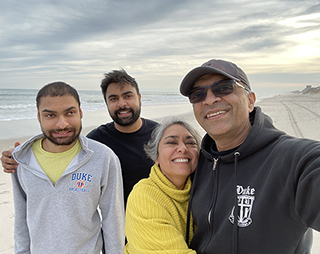 What inspires you?
I am inspired by my son when I see how he handles his own struggles and meets his challenges. I am inspired by my wife who so unconditionally gives without expecting to receive in return. I am inspired by my colleagues who selflessly dedicate themselves to caring for others.
Where do you struggle?
I sometimes struggle with the physical and mental demands of work, which seem to become more challenging as the years move on. As patients get sicker, the emotional toll is harder to overcome and personal time becomes more precious. Like most others, I often struggle with uncertainty…
How do you find balance? 
Art and baking! I love to paint – usually oil on canvas with varied themes, but mostly with people in them in bright colors. Oil painting requires a lot of patience, which is a useful exercise in this fast-paced world. I also love to bake bread! It's one activity that requires science and precision while training the "patience muscle."