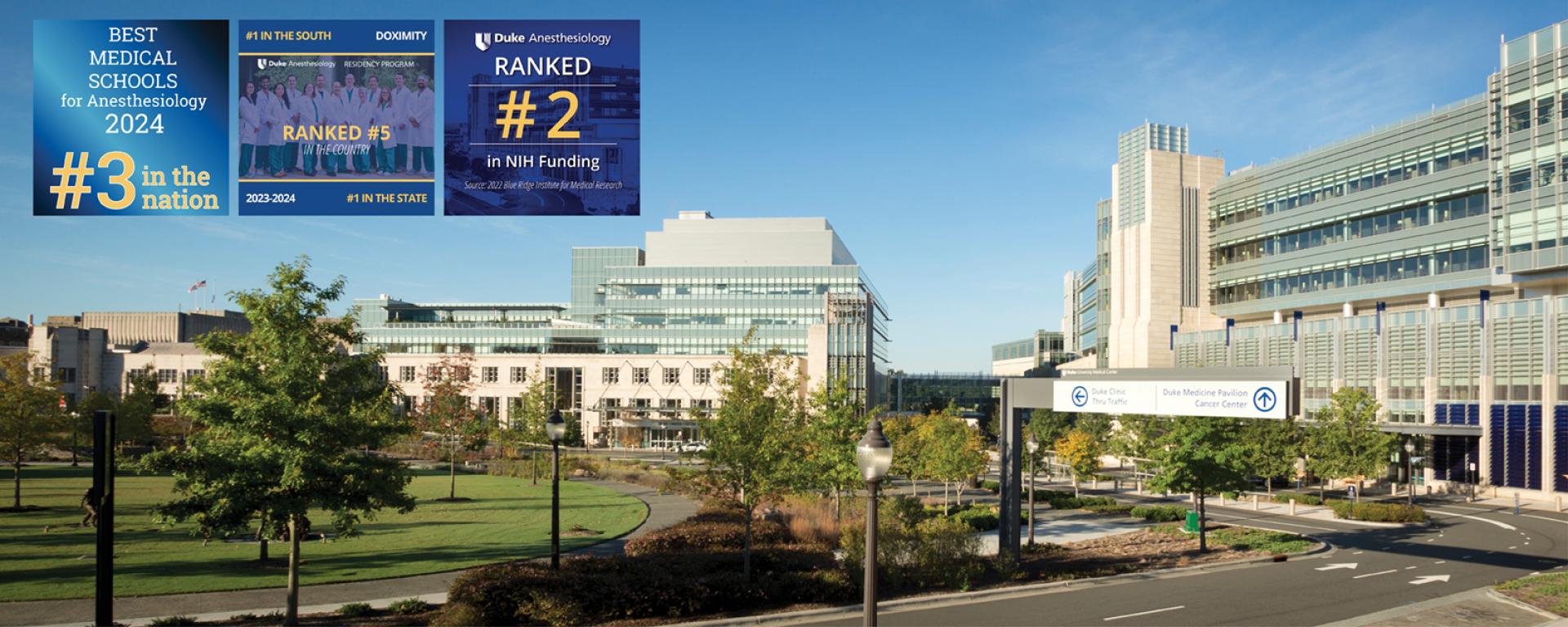 We are Duke Anesthesiology
Duke Anesthesiology reflects the comprehensive effort of an exceptional team of anesthesia physicians, nurses, and staff to advance patient care within Duke University Medical Center and the field of medicine at large. Through excellence in physician leadership, research, education, and innovation, we improve perioperative outcomes and establish the very best in patient care.
Top News
Events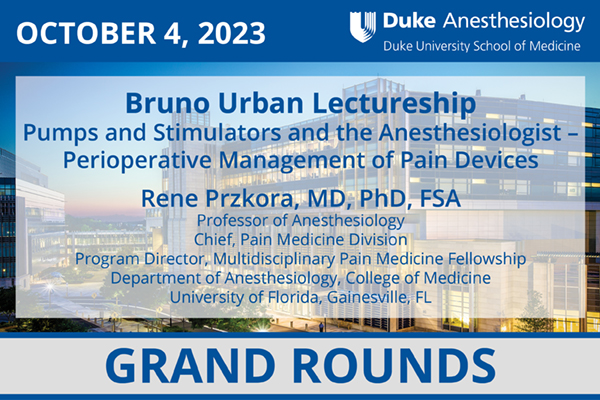 REGISTRATION FOR THE 2024 PROGRAM WILL START IN OCTOBER 2023
Duke Online Clinical Nutrition Course and Fellowship in Collaboration with the Morpheus Consortium
POSTPONED
Visiting Preceptorship in Intraoperative Transesophageal Echocardiography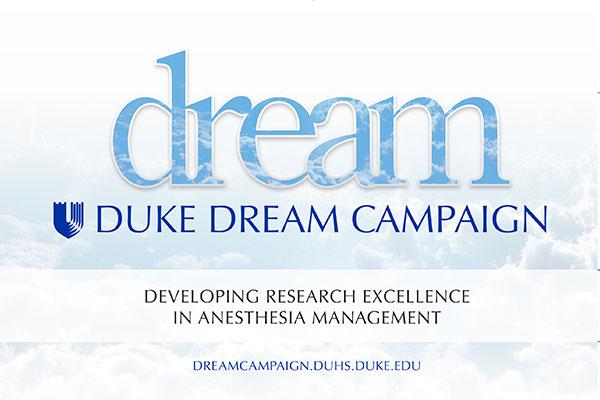 Duke DREAM Campaign
The Duke DREAM (Developing Research Excellence in Anesthesia Management) Campaign was established to support Duke Anesthesiology's research programs and initiatives. As implied by our motto, we empower great minds to turn dreams into reality. By encouraging the entrepreneurial spirit, unfettered imagination, and unchecked ambition, the DREAM Campaign inspires Duke Anesthesiology faculty and provides them with the wherewithal to achieve great strides in the medical world. Together with our supporters, we are transforming the future of patient care.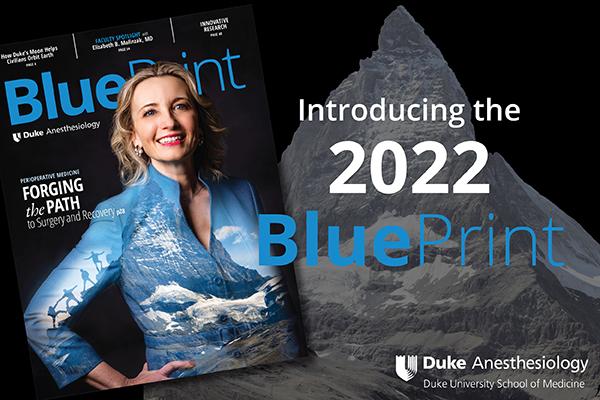 BluePrint Magazine
BluePrint magazine launched in 2009 and is published once a year by Duke Anesthesiology. This 76-page magazine highlights departmental achievements, clinical/scientific/academic innovations, programs, events, philanthropy, and our exceptional team and alumni. On the 2022 cover: "Perioperative Medicine: Forging the Path to Surgery and Recovery." PASS and POET's comprehensive approach to patient preparation and population health.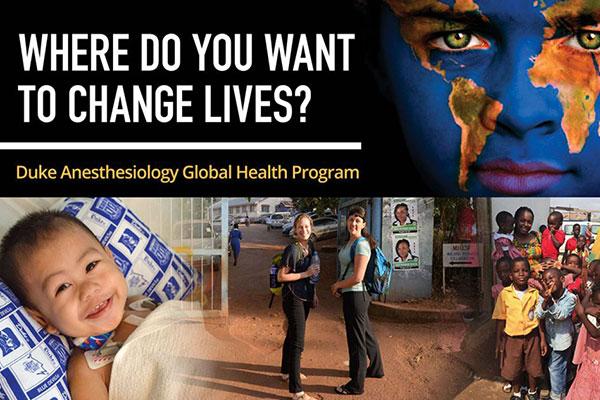 Duke Anesthesiology Global Health Program
Anesthesia plays a critical role in global health care, not only in times of crisis but also in day-to-day events, such as childbirth. There is a great need abroad for the skills possessed by anesthesiologists. In response, Duke Anesthesiology's physicians and staff are committed to actively taking mission trips to countries that need help the most. Across the globe, the department's goal is to achieve health equality worldwide by meeting the health challenges of today and tomorrow.
Visit our Duke Health Clinics