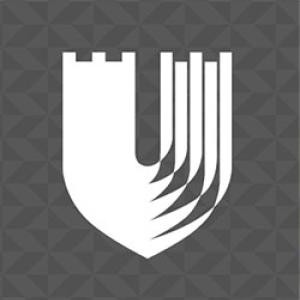 Research Analyst I
Contact Information:
Background and Interests
John received his B.S. in Animal Science from North Carolina Agricultural and Technical State University, followed by a one-year internship at Charles River Labs where he learned various preclinical techniques. John has worked in multiple research positions since 2008 and joined academia in 2014, working as lab manager for the Nagarajan lab (UNC-Chapel Hill) until 2019, followed by work as a Research Technician in the Steinbach lab (Duke). John has contributed to publications in immunology, host immunity, and virulence factors.
Publications
Shwab EK, Juvvadi PR, Shaheen SK, Allen J 4th, Waitt G, Soderblom EJ, Asfaw YG, Moseley MA, Steinbach WJ. Protein Kinase A Regulates Autophagy-Associated Proteins Impacting Growth and Virulence of Aspergillus fumigatus. J Fungi (Basel). 2022 Mar 30;8(4):354. doi: 10.3390/jof8040354. PMID: 35448585; PMCID: PMC9029100.
Fisher BT, Boge CLK, Xiao R, Shuster S, Chin-Quee D, Allen J, Shaheen S, Hayden R, Suganda S, Zaoutis TE, Chang YC, Yin DE, Huppler AR, Danziger-Isakov L, Muller WJ, Roilides E, Romero J, Sue PK, Berman D, Wattier RL, Halasa N, Pong A, Maron G, Soler-Palacin P, Hutto SC, Gonzalez BE, Salvatore CM, Rajan S, Green M, Doby Knackstedt E, Hauger SB, Steinbach WJ. Multicenter Prospective Study of Biomarkers for Diagnosis of Invasive Candidiasis in Children and Adolescents. Clin Infect Dis. 2022 Aug 25;75(2):248-259. doi: 10.1093/cid/ciab928. PMID:35134165.
Shaheen SK, Juvvadi PR, Allen J 4th, Shwab EK, Cole DC, Asfaw YG, Kapoor M, Shaw KJ, Steinbach WJ. In Vitro Activity of APX2041, a New Gwt1 Inhibitor, and In Vivo Efficacy of the Prodrug APX2104 against Aspergillus fumigatus. Antimicrob Agents Chemother. 2021 Sep 17;65(10):e0068221. doi: 10.1128/AAC.00682-21. Epub 2021 Jul 26. PMID: 34310205; PMCID: PMC8448089.
Shwab EK, Juvvadi PR, Waitt G, Shaheen S, Allen J 4th, Soderblom EJ, Bobay BG, Asfaw YG, Moseley MA, Steinbach WJ. The Protein Kinase A-Dependent Phosphoproteome of the Human Pathogen Aspergillus fumigatus Reveals Diverse Virulence-Associated Kinase Targets. mBio. 2020 Dec 15;11(6):e02880-20. doi: 10.1128/mBio.02880-20. PMID: 33323509; PMCID: PMC7773993.
Gyorke CE, Kollipara A, Allen J 4th, Zhang Y, Ezzell JA, Darville T, Montgomery SA, Nagarajan UM. IL-1α Is Essential for Oviduct Pathology during Genital Chlamydial Infection in Mice. J Immunol. 2020 Dec 1;205(11):3037-3049. doi: 10.4049/jimmunol.2000600. Epub 2020 Oct 21. PMID: 33087404.
Allen J 4th, Gyorke CE, Tripathy MK, Zhang Y, Lovett A, Montgomery SA, Nagarajan UM. Caspase-11 Contributes to Oviduct Pathology during Genital Chlamydia Infection in Mice. Infect Immun. 2019 Jul 23;87(8):e00262-19. doi: 10.1128/IAI.00262-19. PMID: 31160363; PMCID: PMC6652777.
Nagarajan UM, Tripathy M, Kollipara A, Allen J 4th, Goodwin A, Whittimore J, Wyrick PB, Rank RG. Differential signaling pathways are initiated in macrophages during infection depending on the intracellular fate of Chlamydia spp. Immunol Cell Biol. 2018 Mar;96(3):246-256. doi: 10.1111/imcb.1033. Epub 2018 Jan 6. PMID: 29363185; PMCID: PMC6715151.