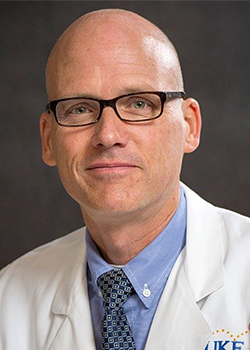 Duke Anesthesiology offers one to two positions per year for a one-year, ACGME-accredited Pediatric Anesthesiology Fellowship, leading to Board Certification through the American Board of Anesthesiology.
Duke Children's Hospital & Health Center
Ranked by U.S. News & World Report as one the best children's hospitals in the United States, Duke Children's Hospital is part of the Duke University Health System and considered a world-class academic institution. Based in Durham, North Carolina, Duke Children's is one of only five hospitals in the nation to be recognized by the American College of Surgeons as a level-1 children's surgery center through the Children's Surgery Verification Program. This designation (the highest designation available), signifies that Duke has met the most stringent criteria outlining the standards in resources for children's surgical care. The pediatric anesthesia team is proud to be an integral part of this ongoing effort to provide the best surgical and perioperative environment for children.
Applications are accepted beginning December 1, 2021 for the 2023-2024 fellowship year.
Important dates for 2023-24 Fellowship Year Application & Match process:
March 1, 2022: Application review begins
May 30, 2022: ERAS closes to application submission
April – July 2022: Interviews conducted
Oct 2022: NRMP match
In addition to your ERAS application, please forward to us the following items to add to your application profile:
Your American Board of Anesthesiology Basic Exam report
CA-1 and CA-2 (if applicable) In-training exam (ITE) score and percentile reports
Email these items directly to: Jenifer Crompton at jenifer.crompton@duke.edu.
For questions or specific requests, please contact: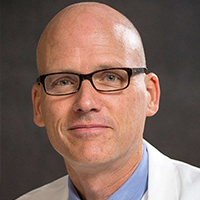 John B. Eck, MD
Program Director, Pediatric Anesthesiology Fellowship
Director, Education Development
Associate Professor of Anesthesiology
Associate Professor in Pediatrics
Division of Pediatric Anesthesia
Department of Anesthesiology
E-mail: john.eck@duke.edu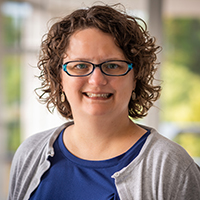 Jenifer Crompton
Program Coordinator
Pediatric Anesthesiology Fellowship
Department of Anesthesiology
Duke University Medical Center
DUMC 3094
2301 Erwin Rd, 5672 HAFS
Durham, NC 27710
Email: jenifer.crompton@duke.edu
Additionally, matriculation into the Duke Pediatric Anesthesiology Fellowship is conditional upon the following:
In compliance with federal and state anti-discrimination laws, we do not discriminate against applicants because of an individual's race, color, religion, age, gender, sexual orientation, national origin, genetic information, veteran status, or disability.
Annual Rotation Schedule Includes: 
ROTATION
DURATION
Operating Room*

Main Operating Room (OR)
Cardiac OR
Ambulatory Surgery Center
Cardiac Catheterization Lab

10 months
Pain Service 
Inpatient and Outpatient
1 month
Intensive Care Unit 
Cardiac Intensive Care Unit (ICU) and/or multidisciplinary Pediatric Intensive Care Unit (PICU)
1 month
*One dedicated academic day per week for scholarly pursuits.
OR Rotation
During the Pediatric Anesthesiology Rotation (10 months throughout the year), the fellow will be exposed to complex surgical procedures in both general pediatric and pediatric cardiac surgery. A feature unique to the Duke Pediatric Anesthesiology fellowship is that the fellow has direct input into her/his daily case assignment. This allows the fellow to help select "fellow-level" cases and to maintain an optimal balance in the mix of cases throughout the year. Based on case log data from the ACGME compiled for all 50+ approved fellowship programs in the country, our fellows have consistently acquired numbers of cases at greater than the 50th percentile in the following case categories:
Cardiac (>80%)
Newborn (90%)
Infants (1-11 months) (>90%)
Craniofacial Reconstruction (>70%)
Solid Organ Transplant (90%)
Airway Surgery (75%)
Fiberoptic Intubation, arterial cannulation, and central venous cannulation (>90)
The operating room rotation is the main opportunity for the fellow to learn advanced pediatric airway, invasive monitoring and regional anesthesia skills (our fellows also acquire these procedures in numbers above the 50th percentile of the ACGME database). Training in pediatric cardiac anesthesia is not obtained in a block rotation, but is assigned one day per week throughout the year, allowing a progressive education throughout the year. One to two days per month are spent at the Duke Ambulatory Surgery Center learning regional anesthesia techniques and one to two days per month in the Pediatric Cardiac Catheterization Lab. Occasional assignments occur outside the operating room, preparing the fellow to provide anesthesia for a variety of radiologic imaging/interventional studies, minor invasive/diagnostic procedures and radiation therapy for infants and young children.
Pain Service and ICU
One-month rotations in Pediatric Critical Care (multidisciplinary and/or cardiac PICU) and Pediatric Acute Pain provide the fellow with extensive experience in the postoperative care of these complex patients (see descriptions and links below).
Duke Anesthesiology's Division of Pediatric Anesthesiology currently has thirteen faculty members dedicated to pediatric anesthesia. We provide 24-hour a day coverage at Duke Children's Hospital. As part of a multidisciplinary team, we work closely with our colleagues in pediatrics (and its subspecialties), surgery and radiology. Our close-knit team consists of nationally recognized experts in a variety of areas, including clinical care, research and quality. Fellows are provided a supportive environment in which they develop in-depth clinical, consultant and research expertise.
With no more than two fellows per year, our fellowship program has all the advantages of a small program with the resources and patient acuity of a larger program. The small number of fellows ensures access to all interesting cases and clinical subjects for research projects. Despite the small size of the program, Pediatric Anesthesiology fellows also enjoy opportunities for collaboration, as well as social support, with the more than 35 fellows per year across the ten sub-specialty fellowships at Duke Anesthesiology. The department holds weekly fellows seminars designed to be of broad interest to trainees of all sub-specialties, as well as provide an opportunity for engagement among fellows. This series includes formal education on research methods, guidance on the development and completion of a quality improvement project, sessions designed for our fellows to consider the next stage of their careers, and discussions on the business aspects of medicine. Conveniently located near clinical worksites at Duke University Hospital, all of Duke Anesthesiology's fellows are offered a personal workspace within an office completely designated for the fellowship program.
Links to Duke pediatric services and centers:
Additional features of our clinical practice include:
Surgeons with dedicated pediatric practices
Dedicated operating rooms for children
Separate preoperative and post-anesthesia care unit (PACU) recovery room for children
Social, economically and ethnically diverse patient population
Electronic medical record for patient management
Separate pediatric ICU care for children with cardiac disease
High-risk conditions commonly managed:
Critically ill newborns
Stem cell/bone marrow transplant patients
Solid organ transplants (heart, liver, kidney)
Cyanotic congenital heart disease
Craniofacial abnormalities
Neonatal emergencies
Low birth weight and extremely low birth weight infants
The goals of fellowship training in pediatric anesthesia at Duke are:
To acquire the specialized fund of knowledge, clinical judgment, and technical skills required to independently provide safe, evidence-based anesthetic care for a wide variety of pediatric patients. This includes children of all ages with and without associated medical comorbidities, undergoing surgical or diagnostic procedures, both simple and complex.
To develop as a clinical teacher and to learn how to supervise the anesthetic care of less experienced anesthesiology residents during their pediatric anesthesia rotation.
To gain a familiarity with research methods and help carry out a research project.
To create an environment that encourages and instructs the fellow to become a life-long learner.
To achieve board certification in pediatric anesthesiology through the American Board of Anesthesiology.
These goals will be met by providing the fellow with:
A graded clinical experience in general pediatric anesthesia caring for infants and children undergoing surgical procedures in all major pediatric subspecialties, including cardiac, solid organ transplant, craniofacial, orthopedic, ENT, urologic, ophthalmologic, dental and general surgery.
Didactic lectures, fellows' seminars, and departmental and divisional conferences.
Access to our departmental education website.
Faculty-mentored research and quality improvement opportunities.
Although the primary goal of our fellowship is to train adept clinicians through exposure to a wide variety of clinical experiences, participation in research and other scholarly activities are considered a vital part of every Duke Anesthesiology fellow's training experience. This is excellent exposure for those who choose to pursue an academic career after fellowship (about half of our graduates are in academic practice). The pediatric anesthesia fellow will initiate or join an ongoing research project and will receive instruction on research methods. Designated faculty members in the pediatric anesthesia group will mentor the fellow. Ample nonclinical time will be provided for this research effort, as well as for preparing lectures, journal club presentations, and a departmental Grand Rounds lecture. One nonclinical day per week will be provided, and the call schedule on the pediatric anesthesia rotation will be one day per week as well as one weekend per month to facilitate the accomplishment of these scholarly goals.
During the final quarter of the fellowship year, the fellow will take on a clinical teaching/supervisory role with junior anesthesiology residents in the pediatric operating rooms, usually once per week. This opportunity allows the fellow to gain experience in supervision while still enjoying direct faculty oversight and support as needed.
Fellows also have an opportunity to assist teaching medical students and anesthesia residents in dedicated pediatric simulation sessions in the Duke Human Simulation and Patient Safety Center, a joint project of Duke Anesthesiology and the Duke University School of Medicine. Fellows can also participate in educational sessions in our dedicated pediatric divisional subspecialty conference, pediatric anesthesia journal clubs, and morbidity and mortality conferences.
Three weeks of vacation and one week of meeting time is provided as well as an educational stipend.
All department policies and procedures are in accordance with the Duke Hospital Graduate Medical Education Office. The program has been accredited by the Accreditation Council on Graduate Medical Education (ACGME). Work hours and schedules will be consistent with Duke University Medical Center (DUMC) and ACGME guidelines. If you require further assistance or information, please contact John B. Eck, MD, Fellowship Program Director: john.eck@duke.edu.
Pediatric Anesthesiology fellows are mentored and taught by faculty from the Division of Pediatric Anesthesiology.
After graduation, Duke fellowship graduates enter either private or academic practice, which varies slightly with each graduating class. To get a first-hand account of our fellowship program, we encourage you to ask our current fellow(s) or alumni about their experiences.
The Duke Department of Anesthesiology is committed to cultivating a just and inclusive culture in which individuals thrive and are united in their dedication to alleviating suffering, improving health and well-being, and promoting social justice through excellence in innovation, education, research, service, and professional growth. Learn more about our fellowship programs and Duke Anesthesiology's Equity, Diversity and Inclusion Program.