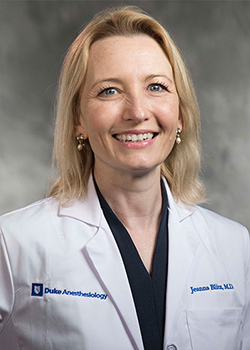 Perioperative medicine is a growing specialty that emphasizes the care of patients from the time surgery is considered until full recovery. Anesthesiologists are uniquely positioned to impact each phase of the perioperative continuum. The Duke Perioperative Medicine Fellowship is a collaboration between Duke Anesthesiology and the University College London (UCL) that provides a unique opportunity for anesthesiology trainees who have the ambition of reaching outside of the operating room to gain academic, clinical, and research expertise in perioperative medicine.
The role of an anesthesiologist is being redefined, and with that comes the need for new skill sets and training in perioperative medicine. Our fellows leave the program with the skills required to design and lead a preoperative optimization and prehabilitation program whether at an academic center or the community setting. Fellows will gain experience with the management of preoperative anemia and diabetes, nutritional optimization, frailty and cognitive screening, interpretation of cardiopulmonary exercise testing (CPET), performance of point-of-care ultrasound (POCUS) exams, cognitive techniques for smoking cessation, and psychological preparation for surgery, and experience in business and clinic operations. In addition, fellows will collaborate with the sleep center, allergy clinic, and perioperative pain management clinic for purposes of preoperative risk assessment and management.
Clinical time is divided among rotations in the high-risk surgical preoperative optimization clinics, the operating room, the post-anesthesia care unit, and the postoperative in-patient services. In addition to clinical duties, fellows will participate in quality improvement and research projects with Duke's Perioperative Enhancement Team (POET). Other unique opportunities (below) include enrollment in a certificate program in perioperative medicine at University College London (UCL) as well as the opportunity for international collaborations.
Business Operations
Preoperative Evaluation and Perioperative Optimization
Enhanced Recovery
Prehabilitation
POCUS
Frailty and Other Multidimensional Syndromes
Addressing Health Disparities in the Perioperative Domain
Care Coordination
Change Management
Quality and Safety
Certificate in Perioperative Medicine from UCL
Gain an International Perspective on Perioperative Medicine
POM Research
Didactics
Attendance at Weekly Operations Meetings
Current resident physicians are encouraged to apply in their CA-2 year. Entry into the program is by competitive interview and open to all trainees who have completed their professional exams. The fellowship is considered best suited for trainees preparing for a career in perioperative medicine. Up to two residents will be chosen for the fellowship.
To be considered for a perioperative medicine fellowship position:
Complete the Fellowship Application, Duke MSR Application and include the following:

Curriculum Vitae
Personal statement
Three letters of recommendation: one letter from your most recent Program Director, and two letters from other faculty members who have worked closely with you. (NOTE: letters should be received directly from your references. Do not include letters with your application.)
USMLE and/or COMLEX transcripts
Copy of In-Training Exam (ITE) scores (if available)
Copy of Anesthesia Knowledge Test (AKT) Scores (if available)
Copy of ECFMG certification (if applicable)
Canadian Medical School Graduates – In addition to the required documents, we will need a valid copy of your diploma from an LCME accredited Canadian Medical School. We may also require a copy of your Canadian examination equivalent.
Open Now – Applications accepted for 2023.
Fellowship interviews are ongoing.
For questions or specific requests, please contact: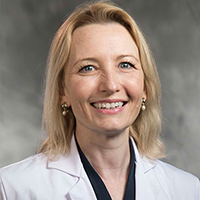 Jeanna D. Blitz, MD, FASA
Director, Duke Perioperative Medicine Fellowship
Medical Director, Duke PASS Clinic
Associate Professor of Anesthesiology
Department of Anesthesiology
Duke University Medical Center
Office: (919) 613-8881
Email: jeanna.blitz@duke.edu
Application materials may be submitted by mail or email to: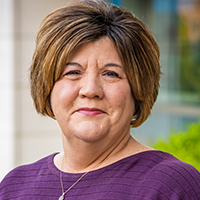 Teena C. Wyatt
Program Coordinator
Duke Perioperative Medicine Fellowship
Department of Anesthesiology
Duke University Medical Center
DUMC 3094
2301 Erwin Rd, 5688C HAFS
Durham, NC 27710
Email: teena.wyatt@duke.edu
Evolution of Anesthesiology
Health care is changing. Perioperative medicine and anesthesiology are also evolving rapidly as a specialty. Whereas a typical patient today is evaluated only a day or two prior to the scheduled procedure with little opportunity to improve their baseline state, the preoperative encounter at Duke is already being transformed into an opportunity to improve chronic disease management, with an eye to the short-term gain of safer surgery and the long-term gain of better health.
Duke Anesthesiology and its POET (Perioperative Enhancement Team) program at Duke University Medical Center, are leading efforts to advance the field of perioperative Risk Evaluation and Care Optimization (RECO) for issues including anemia management, diabetes management, nutrition management, complex chronic pain management, perioperative management of pacemakers and implanted defibrillators, anticoagulant management, and the special circumstance of extreme advanced age. In addition, Duke has pioneered Enhanced Recovery After Surgery (ERAS) implementation in the United States having a long-standing relationship with the leaders in the National Health Service and U.K. system from the University College London. Postoperative management and tracking, application of handheld ultrasound to enhance diagnostic skills, as well as business administrative skills are also included in the perioperative medicine curriculum.
Each fellow will have a faculty mentor and will be able to prioritize components of the fellowship to their individual clinical and research interest.
Fellowship Curriculum
The fellowship curriculum will consist of several different components:
Business Development and Operations
MSc in Perioperative Medicine – fellows will be enrolled in UCL's master's program in perioperative medicine.
Clinical Training – fellows will work one to two days per week in the operating room as faculty fellows. Clinical practice will include supervising residents and CRNAs, and will predominately involve anesthesia for high-risk noncardiac surgery.
Perioperative Research and Academics – fellows will assume a supervised personal research project, which will also form the basis of their MSc dissertation.
Clinical and Managerial Rotations – fellows will complete monthly core and elective rotations in different aspects of perioperative medicine.
Morpheus Consortium Engagement
Enhanced Recovery After Surgery (ERAS) Program Development and Management
UCL Visit and Evidence Based Perioperative Medicine (EBPOM) Meeting Attendance in London, UK
Electives: pre-admission testing, pre-anesthesia and surgical screening (PASS), post-anesthesia care unit, Point-of-Care Ultrasound (POCUS), regional, pacemaker preoperative optimization clinics: pain, smoking cessation, sleep, perioperative optimization for senior health (POSH), anemia, diabetes, nutrition, coagulation, cardiac implantable electronic devices and blood management.
A Typical Week Consists of… 
Two days of staffing the operating room
One academic day to focus on research, quality improvement projects, and the MSc
One day on clinical rotations
One day of Perioperative Medicine Business Development & Operations
Fellows will also attend weekly fellowship lectures, Grand Rounds lectures, and Duke Perioperative Enhancement Team (POET) weekly meetings.
Perioperative Medicine Fellows should develop an appreciation of all aspects of perioperative medical management. This includes an understanding of the physiologic processes, as well as the physical and psychological impact. This also implies an awareness of and ability to effectively utilize a broad range of therapies aimed at modifying those impacts.
Specific Expectations:
By the end of the fellowship, the fellow will be able to:
Describe the physiologic changes occurring in the perioperative period.
Describe the preoperative risk assessment of patients with regard to both preoperative patient risk factors and various surgical procedures.
Perform preoperative patient assessments and develop management strategies with a view to risk stratification and management and collaborative decision-making.
Understand the components of a comprehensive preoperative risk evaluation and optimization process, and learn how to implement optimization processes into clinical practice. Preoperative optimization includes:

Prehabilitation
Optimization of modifiable risk factors
Optimization of pre-existing medical conditions (diabetes, anemia)

Manage high-risk surgical patients in the preoperative, intraoperative and immediate postoperative period.
Provide in-hospital anesthesia consultation for high-risk patients.
Describe the options available for postoperative analgesia, their advantages and disadvantages, including multimodal analgesia and select appropriate therapies for individual patients.
Explain the concept of enhanced recovery and how it is implemented and sustained to improve outcomes.
Master's of Science in Perioperative Medicine
Fellows will be enrolled in University College London's (UCL) master's program in perioperative medicine (MSc), which provides distance learning to earn a postgraduate degree in one-two years. This innovative, online course is taught by faculty from UCL, Duke University and abroad. Fellows will assume a supervised personal research project that will form the basis of their MSc dissertation.
Core Masters Modules Include the Following Topics:
Understanding the landscape of perioperative medicine and its new model of care
How to effectively use data
Safety and leadership in perioperative care
The evolving paradigm in perioperative pain, cancer, and cardiac disease
Better understanding of perioperative issues for an aging population
Study Abroad
Fellows will work alongside mentors and peers from other countries during a two-week exchange program with UCL. Fellows will live in London and interact with the perioperative medicine fellows from UCL. They will have the opportunity to see another healthcare system and develop collaborative projects with UCL as well as enjoy time in London. Fellows will also be able to attend a perioperative medicine conference in London and spend time with prominent international faculty.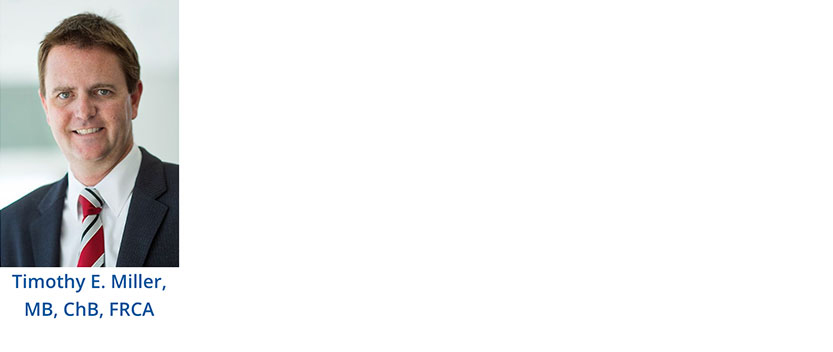 After graduation, Duke fellowship graduates enter either private or academic practice, which varies slightly with each graduating class. To get a first-hand account of our fellowship program, we encourage you to ask our current fellows or alumni about their experiences.
The Duke Department of Anesthesiology is committed to cultivating a just and inclusive culture in which individuals thrive and are united in their dedication to alleviating suffering, improving health and well-being, and promoting social justice through excellence in innovation, education, research, service, and professional growth. Learn more about our fellowship programs and Duke Anesthesiology's Equity, Diversity and Inclusion Program.