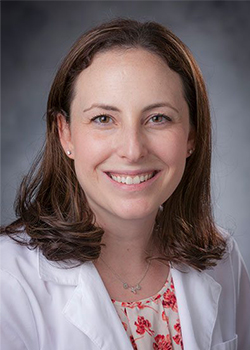 The Neurosurgical Anesthesiology Fellowship aims to supply highly-trained physicians to care for a fragile and growing neurosurgical patient population.
The overall goal of this one-year training program is to transform the general anesthesiologist into a subspecialist in neurosurgical anesthesiology. This is the beginning of a lifelong learning process and is accomplished through multidisciplinary training in all aspects of the perioperative care of the neurosurgical patient. These aspects of care include neurosurgical anesthesiology, neurocritical care (neuro-ICU), neuroradiology, neurosonology, and neurophysiologic monitoring.
A two-year program option will be offered for fellows interested in a dedicated research year to prepare for an academic career.
We are excited to announce that the Neurosurgical Anesthesiology Fellowship is now an accredited program through the International Council on Perioperative Neuroscience Training (ICPNT).
The standards for ICPNT have been set through the Society for Neuroscience in Anesthesiology and Critical Care (SNACC).
Our fellowship was awarded the highest approval with a five-year accreditation, beginning in 2020. This is a testament to the quality and breadth of our training program. We continue to offer one or two-year fellowships to interested candidates through our competitive application process. This accomplishment is a tribute to all of our faculty's hard work and recognizes their dedication to teaching and to our patients.
Neuroanesthesiology Fellowship Application
ACLS/BLS Certification is Mandatory
Physicians matriculating into the Neurosurgical Anesthesiology Fellowship Program must have a North Carolina Medical License (full or limited) and must be graduate(s) of an anesthesiology residency training program. Criteria for selection, evaluation, promotion, program completion, probation, remediation, dismissal, supervision, and duty hours are the same as those for other department of anesthesiology fellowship programs and consistent with institutional policies for graduate medical education at the Duke University Medical Center and School of Medicine (gme.duke.edu).
For questions or specific requests, please contact: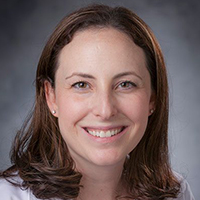 Colleen M. Naglee, MD
Assistant Professor of Anesthesiology
Program Director, Neurosurgical Anesthesiology Fellowship
Department of Anesthesiology
Duke University Medical Center
DUMC 3094, Durham, NC  27710
Phone: 919-681-2470
Email: colleen.naglee@duke.edu
Application materials may be submitted by mail or emailed to: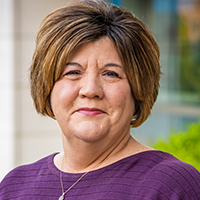 Teena C. Wyatt
Program Coordinator
Neurosurgical Anesthesiology Fellowship
Department of Anesthesiology
Duke University Medical Center
DUMC 3094
2301 Erwin Rd, 5688C HAFS
Durham, NC 27710
Email: teena.wyatt@duke.edu
Eligibility for the Fellowship
Duke Anesthesiology fellowships adhere to the same guidelines used by the Duke University Office of Graduate Medical Education for recruitment and selection of trainees as stated below:
Per ACGME requirements:
All required clinical education for entry into ACGME-accredited fellowship programs must be completed in an ACGME-accredited residency program, or in an RCPSC-accredited or CFPCaccredited residency program located in Canada.
Prior to appointment in the program, fellows must have successfully completed an ACGME, RCPSC, or CFPC-accredited residency in anesthesiology.
Fellowship programs must receive verification of each entering fellow's level of competency in the required field using ACGME or CanMEDS Milestones assessments from the core residency program.
Passed USMLE exams (at least parts I and II with part III to be completed)
Fellowship director must receive:
A completed common application including personal statement(s)
Three letters of reference
Recruitment and Selection: In interviewing, recruiting, and selecting graduate medical trainees, all programs must adhere to the Duke University policies on equal employment opportunity (Personnel Policy Manual: A-5) and hiring guidelines (Personnel Policy Manual: A-10). In addition, all programs are required to choose trainees on the basis of ability, aptitude, academic record, and personal qualities such as motivation, ethical standards and integrity.
Nondiscrimination: The University does not discriminate with regard to race, color, religion, national origin, handicap, veteran status, sexual orientation or preference, sex, or age (except where sex and age are bona fide occupational qualifications). Applicants for graduate medical education are no longer required to provide photographs with their applications. Photographs may be requested after a person has been selected for interview in order to facilitate summary of individual applicants for final selection.
First Year Rotation Schedule (52 weeks)
Orientation: one week
Core Rotations (32 weeks): Neuroanesthesia 20 weeks* | Neuro-ICU 8-12 weeks*
Electives (18+ weeks) include:
Neurology Consults/Stroke Service/Clinic*
Neuroradiology (diagnostic and interventional)*
Neuromonitoring (cEEG, EEG, EP, EMG)*
Transcranial Doppler and Carotid Duplex Sonography*
*Length and choice of elective rotations will be tailored to the individual fellow to provide a well-rounded clinical neuroscience exposure and may include other subspecialties. This will be decided by the program training director.
Research integrated throughout
Vacation: four weeks
Academic Meeting
Neurosonology Training: one week
Optional Year Two (12 months)
Can be used for additional research time or for Duke Neurology's Neurocritical Care Fellowship
Application to the Neurocritical Care Fellowship is separate and can be found at https://neurology.duke.edu/education/fellowship-programs/neurocritical-care/about-program
Opportunities for clinical, translational and basic research can include areas such as:

Neuroanesthesia techniques
Perioperative outcomes in neurosurgical patients
Neuroprotection
Intracerebral hemorrhage, ischemic stroke, traumatic brain injury
Fellows are actively engaged in all neuroanesthesiology cases performed by the department.  This includes a wide variety of elective and emergent craniotomies, spine surgery, deep brain stimulators, aneurysm clippings, interventional radiology and intraoperative CT/MRI cases. In the ICU, the fellow will also be seeing these surgical patients from a preoperative and postoperative perspective. While spending time in the ICU, the fellow will also gain knowledge about other non-operative neurologic diagnoses and management. Through collaboration with our neurology colleagues, the fellow will better understand neuromonitoring in the operating room and ICU settings.
To further the fellow's knowledge of neuroanesthesiology through a multidisciplinary approach, including OR, IR and ICU care.
To become an expert provider of care for patients undergoing craniotomies and spine surgery
To better understand neuromonitoring and its role in both the OR and ICU
To produce at least one publication during the course of the year
To be involved in a QI project that is ongoing, or initiate a new project with supervision of a faculty member
To improve understanding of the role of the intensive care unit in management of patients with neurologic diseases
To be involved in research projects under the supervision of a faculty member per the fellow's academic interests
Our fellows have opportunities to teach residents during structured lectures and also at grand rounds for the department. Toward the end of the year of training, the fellow will also be able to supervise residents as appropriate for neuroanesthesia.
Please visit our Neuroanesthesiology, Otolaryngology and Offsite Anesthesiology Division web page for more details about the anesthesiologists and intensivists on our team.
After graduation, Duke fellowship graduates enter either private or academic practice, which varies slightly with each graduating class. To get a first-hand account of our fellowship program, we encourage you to ask our current fellows or alumni about their experiences.
The Duke Department of Anesthesiology is committed to cultivating a just and inclusive culture in which individuals thrive and are united in their dedication to alleviating suffering, improving health and well-being, and promoting social justice through excellence in innovation, education, research, service, and professional growth. Learn more about our fellowship programs and Duke Anesthesiology's Equity, Diversity and Inclusion Program.