American Academy of Underwater Scientists A non-Profit group composed of diving scientists who are dedicated to the establishment and maintenance of standards for scientific diving.

Association of Diving Contractors The ADC, Int. has companies from 42 nations throughout the world; all pledging to comply with the ADCI Consensus Standards for Commercial Diving Operations.

DiveAssure An established leader in diving accident medical coverage and travel protection, DiveAssure is dedicated to providing the best care for its members. All DiveAssure programs are primary and include 24/7 travel and medical emergency assistance services.

Diveheart helps build confidence and independence in children, adults and veterans with disabilities through the sport of scuba diving.

Duke Department of Anesthesiology Extraordinary care through a unique culture of innovation, education, research, and professional growth. Duke Department of Medicine The Duke Department of Medicine serves as the academic home for more than 1,000 faculty, staff, residents, and fellows engaged in research, education, and patient care. Duke University Home of the Blue Devils, Duke University has about 13,000 undergraduate and graduate students and a world-class faculty helping to expand the frontiers of knowledge. The university has a strong commitment to applying knowledge in service to society, both near its North Carolina campus and around the world. Duke University Health Center Duke Medicine conceptually integrates the Duke University Health System, the Duke University School of Medicine, and the Duke University School of Nursing. Duke University School of Medicine The youngest of the nation's leading medical schools, Duke is one of the world's premier centers for medical education, clinical care and biomedical research.

European Underwater Baromedical Society Dedicated to the study and promotion of diving and hyperbaric medicine.

Global Diving & Salvage, Inc. Global Diving & Salvage is the largest diving contractor on the West Coast, a leading provider of marine construction and infrastructure support services in the United States, and an internationally recognized casualty responder.

National Institutes of Health The National Institutes of Health (NIH), a part of the U.S. Department of Health and Human Services, is the nation's medical research agency—making important medical discoveries that improve health and save lives.

National Oceanic and Atmospheric Administration NOAA is an agency that enriches life through science. Our reach goes from the surface of the sun to the depths of the ocean floor as we work to keep citizens informed of the changing environment around them.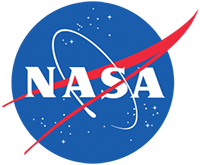 NASA NASA's mission is to pioneer the future in space exploration, scientific discovery and aeronautics research.

Navy Experimental Diving Unit The Navy Experimental Diving Unit (NEDU) tests and evaluates diving, hyperbaric, and other life-support systems and procedures, and conducts research and development in biomedical and environmental physiology.

Naval Sea Systems Command We engineer, build, buy and maintain ships, submarines and combat systems that meet the Fleet's current and future operational requirements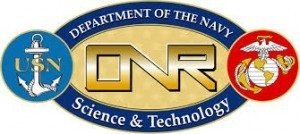 Office of Naval Research As an executive branch agency within the Department of Defense, the Office of Naval Research (ONR) supports the President's budget. ONR provides technical advice to the Chief of Naval Operations and the Secretary of the Navy.

Rubicon Foundation / Rubicon Research Repository A 501(c)(3) non-profit organization undertaking projects that contribute to the interdependent dynamic between research, exploration, science and education improve the available resources for students, professionals and the general public and preserve the valuable natural resources that are vital to future endeavors.

South Pacific Underwater Medical Society Promotes and facilitates information and research on all aspects of underwater and hyperbaric medicine.

Undersea & Hyperbaric Medical Society A professional organization representing physicians, nurses and technicians in the field of hyperbaric medicine.

US Army Research Institute of Environmental Medicine The institute functions as a world-class laboratory for environmental medicine, physiology, performance and nutrition research.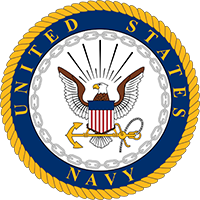 US Navy The mission of the Navy is to maintain, train and equip combat-ready Naval forces capable of winning wars, deterring aggression and maintaining freedom of the seas.